After ending their four game losing streak in the league against Sheffield United on Sunday evening, Liverpool will look to break another drought this time at home to Chelsea.
The Reds have gone six league games since picking up the three points at Anfield. You have to go all the way back to the 16th of December against Tottenham since their last home win. During this bleak period, Liverpool have scored just two goals (Mane vs West Brom, Salah Penalty vs City).
Their opponents this evening have been rejuvenated under the stewardship of former Borussia Dortmund and PSG manager Thomas Tuchel. Currently Chelsea have gone nine games without defeat in all competitions conceding just two goals in the process. With teams such as Man United and Leicester going through a form dip, this clash increases in its importance for both these teams and their top four prospects.
Blues correspondent @writekaranwrite from @chelseaseason delivered terrific insight yet again regarding the West London outfit.
Firstly what are your views on the sacking of Frank Lampard. Do you think it was the right decision or premature?
It's a difficult one to answer. I guess it all really does depend on what your goals are as a club and are you willing to be patient enough for a couple of seasons to achieve them.
At the start of the season when we had this talk you asked me if Lampard was the right man for Chelsea and would the club be willing to give him more leeway when the results dry out. I definitely thought that was the case and I guess, at one point, so did the Chelsea board.
Of course, the lack of results on the pitch played a part, but I think where Lampard crucially lost the plot was his lack of man-management skills. 
Senior players like Marcos Alonso and Antonio Rudiger were completely shunted out of the squad, while the likes of Cesar Azpilicueta, Olivier Giroud, Jorginho, Andreas Christensen, to name a few, were used sparingly. 
Mind you, most of these guys are veterans or have been at the club for years and, while I don't think anyone of them actively campaigned with a "Lampard Out" sign outside Abramovich's office, none of them would have fought for his survival either. 
The first thing Thomas Tuchel did upon his arrival at Chelsea is to call upon these experienced heads and the results have definitely backed up his decision. 
So, maybe, Lampard has the potential to carve out a great career in the near future, but these are the things one only learns from experience. I'm pretty sure he will learn from the experience and get better with age.
Sackings are always a major dent in professional pride for a manager but do you think Frank will be better for the experience of managing such a big club early in his career?
Oh, I definitely do!
When Lampard was appointed as the Chelsea manager in 2019 after spending just one year at Derby, there was this feeling that maybe this job came too early in his career. 
However, the transfer ban meant that Frank could sit back, soak up the time and go about his job without the monumental pressure of being a Chelsea manager because no one expected us to compete for the titles, not even our own board. Top 4 was the bare minimum and with you guys running away with the title and blowing teams away in the process, we could just sit back and compete for the Champions Leagues spot without the usual added pressure.
But spending 200 Million in a couple of months really changes the perspective of the board and the fans. Lack of pre-season, new signings failing to gel in the squad, untimely injuries, bad man-management skills, amongst other things resulted in an enormous build-up of pressure which was always leading towards the eventual sacking, as it often does at our club. 
Hindsight is a wonderful thing and Frank Lampard and Jody Morris would now sit back and reflect on how things could have been/should have been done and handled differently.
There were plenty of positives too such as the rise of Mason Mount, Reece James, Tammy Abraham. It wasn't all bad and Frank and co should be better off with this experience under their belt even if it arrived a touch too early.
Looking at the new man on charge, what are your early impressions of Thomas Tuchel and have you noticed any changes in formation/playing style etc?
My early impressions of Thomas Tuchel are very positive. He looks like a guy who wants to play on the front foot with a major share of possession and isn't afraid to take tough decisions when need be.
Everyone in the team seems to know their roles which has been highlighted time and time again during the player interviews and the Gaffer also seems to have brought back a bit of squad harmony by reinstating the senior, shunted out members back into the team and that has only helped us in a positive way.

I also quite like his press conferences. Instead of sounding like a trained robot with vague replies and clichéd nonsense in front of the journalists, his answers and viewpoints are quite honest and insightful, something that I definitely admire.
In terms of tactics, yeah, there have been a lot of noticeable changes. While you guys have seen us in a 4-3-3 for quite a few years (under Sarri, Lampard), we would be starting in a 3-4-3 at the Anfield on Thursday.
In fact, this is how we might just line up against you guys: Mendy; Azpi, Christensen/Thiago Silva, Rudiger; Alonso, Reece James, Kante, Kovacic; Werner, Havertz, Mount.
Fitness permitting, having Thiago Silva would be a major boost for Tuchel and I have a sneaky suspicion that we might just start with Havertz as the false 9 and use Kai and Werner's runs to disrupt the back line of Liverpool, although we haven't done it before, so we'll see.
Having Giroud go up against Kabak could be another possibility. Watching the last few games, Kabak seems to have a problem dealing with the long balls and crosses and with so many forced changes at the back, communication gaps/problems do arise, something that Giroud can exploit.
Apart from that, we play with a lot more possession than we did before. However, the biggest tactical change we've had under Tuchel is we don't attack with as many players as we did under Lampard (both of our no.6 stay outside the opposition box to manage the counter-attacking threat), hence we don't score many goals (or concede as many either). 
There are also a lot more tactical fouls in us now, which, no doubt, won't go down well with you guys. And what else? Keep an eye on our Right Wing. Most of our attack will feature Reece James or Callum Hudson-Odoi (whoever starts) taking on the guys and delivering crosses and cut-backs into the box.
The lack of fans in stadiums is certainly a negative aspect of the game at present. But in terms of a new manager in a new league, do you feel this can help Tuchel get his message across without the usual pressure from supporters?
100%. I think most of our fan base was unhappy with the sacking of Frank and they would have definitely let it be known in a stadium full of supporters.
While it is no way Tuchel's fault, I think he would have found it pretty hard to cope with that kind of mutiny. It could have impacted, not only him, but also the performance of the players who have found it easier to focus and regroup under a new manager and start from scratch instead of having that extra pressure of facing 40,000 fans up to twice a week after Lampard's sacking.
It's been more than a month now. The squad seems to have settled in under the new manager, we haven't lost yet, the win against Spurs and Atletico Madrid have been massive and we are sitting on the thereabouts of top 4. 
I think all of these factors have really helped Tuchel get his message across to the squad and things should be much rosier once the fans are allowed back into the stadium.
Kai Havertz and Timo Werner came to the Premier League with much fanfare. It is never easy to come to a new league and perform instantly so how have you seen their first season to this point?
Certainly not what the fans expected, but for different reasons really. 
Kai Havertz has been rather unfortunate since his arrival to Stamford Bridge. The 21-year-old arrived at Chelsea with no pre-season under his belt and struggled to hit the ground running. He did score a hat-trick in the EFL Cup and seemed to be getting back on track before he was hit by Covid-19 which set him back for another month. 
He returned in December under Frank, but since then has been hampered by minor injuries and niggles and is yet to play a major part under Thomas Tuchel. The good news, however, is that he has been fit and training for the last few days and is in contention to start on Thursday. 
My assessment: Definitely not a season Kai or the Chelsea fans expected after investing 70 odd millions, but I've seen enough of him to say that he's a supremely talented player with great footballing intelligence and has got everything to succeed at the highest level. I have high hopes for him and he should be given a run of games before the pundits and fans crucify him and label him a failure.
Timo Werner has been a completely different story, though. The German actually hit the ground running and scored a bunch of goals, which coincided with Chelsea's great run at the start of the season. 
Then something happened, Timo forgot his shooting boots and started missing everything, easy goals, sitters, you name it. There have been no fitness issues, language problems or anything else that points to this sudden run of barren form, but it has been as simple and mind-boggling as that, easy misses, loss of confidence, rinse and repeat. 
Frank Lampard looked for solutions to get him back to his best and got sacked trying. The arrival of Thomas Tuchel did give him new energy, a new starting point, though, and the German is starting to look like he's getting his confidence back, although the goals still have been few and far in between.
My assessment of Timo: He looks like a confidence player who scores goals in bunches until he doesn't. Although, to his credit, there have been no sulking or hiding on the pitch. He runs, sprints, tries harder than most would, but it's obvious that there are some major flaws in his game when the opposition sits back deep and there are no spaces for him to exploit and run into. These things need to be addressed for him to become a consistent threat for Chelsea.
Like many players, Christian Pulisic has had a stop-start campaign due to injury. Do you think working with his old boss from his Dortmund days will be able to bring the best out of the youngster on a consistent basis?
This was supposed to be the breakthrough season for Christian Pulisic after ending the previous season on a high. The 5-3 loss against Liverpool last season where he came off the bench and completely changed the game comes to mind, but here we are, yet again, with Pulisic and his constant injury problems.
There's no doubt that the American has got the talent and skill to succeed. We've already seen that in flashes. The arrival of Thomas Tuchel should only help him, but it has never been his talent that has been in doubt. It's the question of him keeping himself fit to get a run of games, get his rhythm back and start producing week in week out. 
I don't know how Tuchel will be able to get the best out of him until Pulisic and the medical team sort out his injury woes.
From some future stars of the game to someone who is like a fine French wine and just getting better with age in Olivier Giroud. Has he suddenly turned into one of your most important players?
Olivier Giroud is one of those players from whom you know what you are going to get and then he delivers exactly that which is a rare feat in a team with a lot of inconsistent performers.
If I'm being honest, Olivier Giroud and Christian Pulisic were the reasons we managed to finish in the top 4 after the project restart under Lampard. A lot of the Chelsea fans, including me, assumed that the Frenchman would have a major role to play under Frank this season and it surprised a lot of us when that wasn't the case.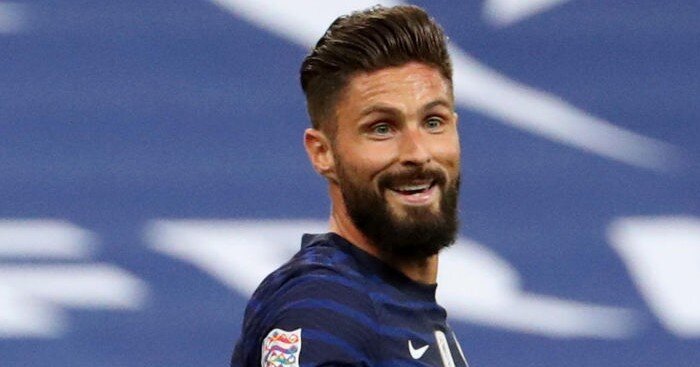 Tammy Abraham, for all his qualities, still hasn't got what it takes to start week in and week out for us. Timo Werner delivered, then struggled, and then continued to struggle badly. 
Maybe, that was the hint Frank should have taken and given more opportunities to the experienced head and dressing room leaders, Giroud definitely being one of them!  But Lampard demanded a specific style of play, which demanded the Striker to continuously make runs behind the opposition defence. Giroud hasn't got the pace to do that and was overlooked yet again.
Thomas Tuchel has definitely identified his qualities and seems to tweak his tactics to accommodate his skillsets with the wingbacks providing crosses and cut backs for the Frenchman time and time again, while Giroud also using his strength and hold up play to bring Mason Mount and Timo Werner into the game, which suits us perfectly for the time being.
Is Giroud one of our most important players? Definitely. He seems to be getting better with age because he focuses on what works for him and doesn't try to change his game anymore. He's 34. That time is gone. You know what you are going to get from him and, more often than not, he delivers.
The last time these two teams met at Anfield, it was an occasion that no one associated with Liverpool will ever forget with the presentation of the Premier League trophy.  Around seven months later and things look a little different.  Are you still wary of playing the Reds at Anfield despite their current winless streak at home?
We would be fools not to. I've got a massive respect for Liverpool, Jurgen Klopp and Michael Edwards and for what (and the way) they have achieved in such a short time. Liverpool are still the defending Champions. 
The injury problems have impacted you guys badly and I think a lot of the criticisms, especially from Gary Neville and Roy Keane, have been baseless and plain stupid. In fact, I struggle to think of any things Roy Keane says that actually make any sense. 
The 5-3 game last time was a special occasion for Liverpool and you guys fully deserved to lift the Premier League trophy, but things have taken a wrong turn for both of us since then, really. There's still the Champions League to aim for, so there's that!
Yes, I'm still wary of playing Jurgen Klopp's Liverpool at Anfield, though there is more hope this time that we can aim for the three points.
We have seen plenty of games between the top six become extremely dour affairs during this lockdown season. These two teams have plenty of attacking talent on display so hopefully we will get plenty of goalmouth action. What is your overall prediction?
Both of the teams have plenty of attacking talent and, no doubt, we will get some entertaining action on Thursday night, but I doubt we would get a goalfest like we did the last time at Anfield. 
The arrival of Thomas Tuchel has turned us into a much more organised team at the back and we have conceded just 2 goals under the German's tenure, one of those being an own goal.
I still think it will be an entertaining game with both teams having spells of dominance and looking threatening on the transition. It's a tough one to call. With a Champions League berth on the line, both teams will go for a win. 
Let's see, I've seen enough mistakes at the back from the Reds in the last few games to give us a slight edge. It might be the first time in a few years, but I'm calling it a 0-1 win for the visitors.