This season TLW has travelled far and wide to get some fascinating opinions from opposition supporters. We last spoke to @chelseaseason writer Karan Dubey ahead of the clash at Stamford Bridge in September and it is fair to say a lot has happened both on and off the pitch since then. 
There is not often a dull moment at Stamford Bridge and Karan gives his thoughts into Frank Lampard's first season as Blues manager, the rapid improvement of Christian Pulisic, and how he sees Timo Werner fitting into their line-up He also pays a glowing tribute to the 2019/20 champions.

How would you judge Chelsea's form since the restart?

I think we've been pretty good, for the most part, since the restart. We've had 7 wins and 2 losses across all competitions, which isn't bad considering we beat Man City, Leicester and an in-form Man United in the process, but those two losses against West Ham and Sheffield United have been embarrassing and avoidable.

There has also been a lot of criticism directed at our defence and the goal-keeper, and to be honest, we haven't been good enough at the back (it would help if we had an Alisson and Van Dijk, even Lamps admitted that much!), but there have been some clear signs of improvements of late. A finish in the top four and an FA Cup trophy, and I will consider this a successful season

Who do you believe has been Chelsea's player of the season and what makes you come to that conclusion?

It's a tough question because there hasn't been one single player who has stood out week in week out for the whole season. There have been a few who have had their moments; Tammy Abraham is our top goal-scorer and he was brilliant in the first half of the campaign, however, he has been blowing cold since January.

Willian and Giroud have been absolutely scintillating since the restart and so has been Christian Pulisic, but have they done enough over the course of the season? I doubt it!

So, if I had to go with someone here, I would probably say Mateo Kovacic, for me. The stats might not be on my side, but he's just as important to our midfield as Jordan Henderson is for Liverpool. I would go as far as saying that he's our most important player, the one that makes our midfield tick.

Believe me, the lad is almost unpressable, rarely makes mistakes in possession, works like a donkey off the ball and can pick out passes from nowhere. I don't exaggerate when I say that he's one of the most under-rated players in the League and deserves more recognition.

So, yeah, I would go with Kova.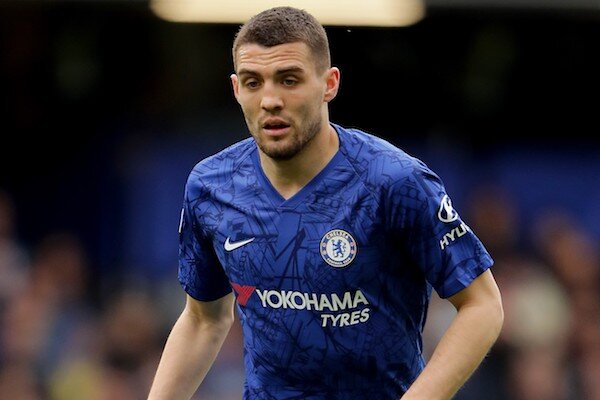 Christian Pulisic seems to be a player who has really thrived since the resumption, and what do you make of his steady improvement?

Christian Pulisic came to Chelsea with great but unfair expectations. It didn't help his case that he was seen as an Eden Hazard replacement straightaway. It doesn't matter how good you are, if you are just arriving in the premier League as a 20-year-old and you are already expected to replace someone like Eden, it's just an unfair and unrealistic expectation, isn't it?

And you could see that in his play at the start of the season. He had a real desire to make things happen, but he was constantly bullied off the ball. It took him a while, and a few injuries (welcome to the Premier League!) before he could start to adapt to this league.

I guess the lockdown helped him immensely too, as he came out physically stronger with more mass on his body, which you need in this League as a winger. Pulisic has definitely been one of our most important players since the re- start with the number of goals/assists that he has racked up in the last few weeks. He's super quick on that left wing, a good dribbler of the ball and can score world-class goals. Sounds familiar?

No, he's not as good as Mane, yet, but there aren't many in the world who are! Plus he's still got time on his side to improve further. Hopefully, he can build on his recent performances.

One player who has been a consistent player for a number of years is Willian. Do you feel his contract issue will be resolved and if not how much of a hole will he leave in your squad?

I talked about under-appreciated talents with Kovacic, but if there's been one player in Chelsea's history who has never gotten the recognition he deserves from the fans, it's probably Willian.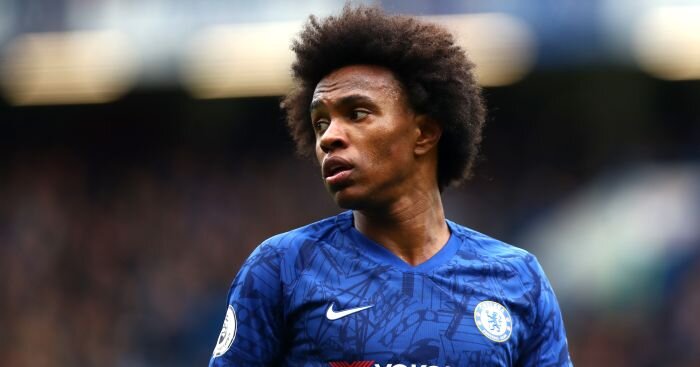 I know a lot of Chelsea fans would probably disagree with me here. And to be fair to them, Willian's goals/assists column has never been as good as you would expect from a Chelsea starter. But the fact of the matter is that the Brazilian has been an undisputed starter for the club for the last 6 years under a plethora of different managers and that doesn't happen by luck! 
He's one of the hardest workers, a full-backs dream as he provides constant help and support on the wing, rarely injured, very unselfish and on his day he can be as good as anyone in the business. Considering his contract situation, it's clear, he wants a new 3-year-contract, while the club is only ready to offer him two.

As a Willian fan, I hope both the parties can meet somewhere in the middle because you don't realise someone's true worth until they are gone, and I'm pretty sure that will be the case with Willian.

I read somewhere that Liverpool are one of the clubs that are monitoring the situation, in case he's available. In the worst-case scenario, he would be as good a backup as any to Salah and Mane, best case; he even pushes Salah for starts...

While the Brazilian may be a departure in the summer, one highly prized addition is Timo Werner who was linked to a number of Europe's biggest clubs. How do you think he will complement your other forwards and what does his signing mean for someone like Tammy Abraham who has taken considerable steps forward this season?

First of all, I can't thank you guys enough! I was pretty stoked for the Pulisic transfer, but then you guys did it again with Werner. So, thank you for that!
 
Regarding how he fits in, well, I've seen a lot of RB Leipzig matches this season and one thing that became clear to me is that he's not your out and out striker.

Leipzig usually played with 2 guys upfront in a counter-attacking setup with Werner just playing off of the big target man upfront. I guess that's one route Lampard can take with Giroud/Tammy being the target man and Werner playing off of them. In that case, it won't be detrimental to Tammy's game-time and they can work together.

Being a versatile player, Werner can also start on the left-wing, play as a no.10 and can also be tried as a traditional no. 9 against a possession based team where we are set up for counter-attacks. Could he also play the Firmino role for us? We'll just have to wait and see. He's certainly got the talent and skills to fit in any system and we couldn't be more excited to watch him play for us.

While the front third of the pitch seems in good shape, the defence is seemingly another story and something that Frank Lampard has acknowledged needs addressing. Who do you think could be under pressure to keep their spot in the current starting line-up and is there a defender on the market that you would love to see?

Defence has definitely been our Achilles heel this season and as much as it has to do with the personnel, a lot of it is also the consequence of the way we play against the so-called smaller teams where we go gung-ho on attack and leave ourselves susceptible to the impending counter-attacks. It's been our story of the season and the absence of Kante in front of the back four hasn't really helped us in that regard.
Regarding who is under pressure to keep their place, I would say Kepa Arrizabalaga is the one whose time is probably up at the Bridge. Frank Lampard doesn't seem to trust the Spaniard anymore and he's the one who will probably face the axe before any of our centre-backs.

We've been linked to Dean Henderson amongst others, and I think he could be an ideal buy for us and should sort out some of our organisational issues during the corners and the set-pieces.
There's also been a hunt for the left-back with Chelsea being linked to Ben Chillwell. I hope we don't sign him though as I don't really trust him defensively. 

We now see a fierce three-way battle for the final two spots in the Champions League. Do you think qualifying for the top four gives Lampard a pass mark or do you think he has earned that already especially with the difficult circumstances he took the job?

Jose and Spuds did us a favour with their 3-0 win against Leicester on Sunday night.  Man United aren't as good as everyone (mostly their annoying fans and Gary Neville) seem to think they are, so I think a 3rd place finish is very much achievable, plus an FA Cup trophy too, hopefully.

Regarding Lampard's first year, if you go back to the start of the season, almost none of the pundits gave us a chance to finish in the top 4. I remember guys like Gary Neville blabbering around that we would be lucky to finish in the top 6 while Man United challenges for the League. Good times.

Honestly, considering everything (no Hazard, transfer ban, new manager, young squad), I would've been happy with a Europa League spot and a deep run in a few of the cup competitions before the start of the season.
The fact that we are still fighting for the top 4, have a chance at the FA Cup, (an outside chance against Bayern in the UCL), I would say it has been a really good season for us. Now, if we can just finish it off professionally, (and hopefully, Leicester bins out United on the last day as a bonus) it would be a perfect season!

What overall improvements are needed for your club to close the gap on Liverpool and Man City next season?

First of all, we would need patience.

This is probably the first time in a long, long time that both the fans and the owners are on a similar wavelength as far as the direction of the club is concerned.
Roman Abramovich is known for being immensely impatient, and the fanbase has just been a reflection of that sort of attitude. However, it may not have been planned, but we've stumbled on to a more stable model by chance.

Both the fans and the owners are willing to display patience with the new gaffer even if we miss out on the Champions League spot. I've never heard of that kind of sentiment in my life as a Chelsea fan. Usually, we would have
already lined up a replacement by now!

But, the fact that we are willing to accept a trophyless season or two and build up more organically and steadily compared to the recent years is a good sign
for the long-term.
Liverpool has already shown us that if you have a world-class manager and a genius Sporting Director, you can achieve great things by displaying patience and can sustain that success for a longer period of time. We are hoping to emulate that with Frank and Petr Cech. Only time will tell if we are successful but it's a step in the right direction.

On closing the gap, we also need to be smarter in the transfer market. Timo Werner and Hakim Ziyech are brilliant signings and so would be Kai Havertz, if we can pull that off. Again, Liverpool didn't reach the top of the mountain in a single season. We need to back Lamps and trust in the process.

Under Jürgen Klopp playing at Anfield had become a more daunting prospect than ever before for opposition sides. While there will be no fans in attendance, it is sure to be a special evening with the presentation of the league trophy. How confident are you of taking something from this important fixture and which player(s) in particular needs to have a big game for you to do that?

It's going to be a very special night for the Liverpool fans and the players on Wednesday. The long wait is finally over and no matter what anyone says, the Premier League trophy is well deserved.

In fact, this Liverpool side is probably one of the best sides of all time and while most of the opposition fans hate to accept that fact, the truth is they are going to talk about this team in a decade as one of the very best that ever graced the pitch.
 
Like I said, it's going to be a special night for you guys, so I'm hoping the players would have had a few beers before the game, hopefully, right?

I think not a single player, but collectively, we need to have an immaculate game, if we want to take anything away from this fixture. We would need to defend as a team, don't let the likes of Mane, Salah and Firmino get on the ball in dangerous positions and have our counters on point. Up front, a lot will depend on Giroud holding the ball, dealing with Van Dijk and bringing the likes of Willian, Pulisic and Mount with his linkups and one-twos.

Also Man United play West Ham a couple of hours prior to this game and if the Hammers beat the Mancs (will love to see Gary Neville's face after that!), we would qualify for the top 4 anyway and we might see a more open game, else, it would be us sitting back, soaking the pressure and playing on the counter.

While my mind says it would be a hard-fought 1-1 draw, my heart says do us a favour and lose 2-1. We will even let Harvey Elliott score his first goal!