It seemed just like yesterday that the 2017/8 season kicked off in earnest. Now as we reach its midpoint, I thought what better time to take a look back what has occurred in the first four months.
From the overwhelming joy of putting Arsenal to the sword, to the shambolic nature of the defeat to Tottenham, as usual there has no shortage of ups and downs for the Reds.
Firstly, lets look at the positives, starting with an individual who had a fair bit to live up to when he arrived at the club but has delivered in spades.
Mo Salah - The goal scorer supreme
No player chooses their price tag, but eyebrows were certainly raised when the club paid in the region £40 million for the Egyptian in the summer.
There is a feeling of apprehension when a player is signed for such a large fee, as it can only go one of two ways- a stunning success or a outrageous flop, there is seemingly no middle ground.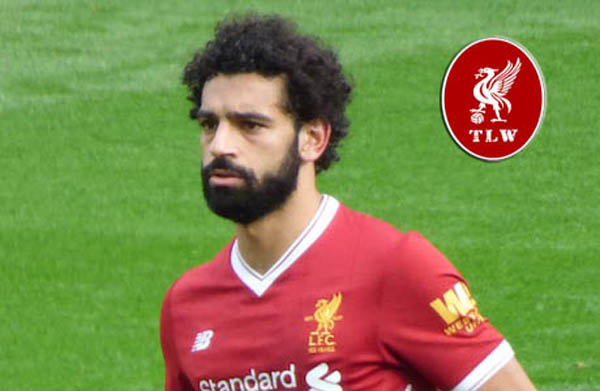 Salah was a peripheral figure in his first stint in English football at Chelsea, but in hindsight it was a tall order breaking into a Blues side which had a pretty established starting lineup.
His form in Italy for Fiorentina and Roma certainly caught the eye, but as we have seen time and time again, quality performances in Serie A rarely translate to the Premier League.
However from the early stages of his Liverpool career, Salah has looked right at home, keeping up an outstanding ratio of just under a goal a game while setting up plenty of chances for his teammates.
He gives the defenders hell from the first minute to the last, never giving them a moments piece and undeterred when he has a shot saved or drags one wide.
While the Reds frontline has certainly been an exciting feature of the side over the last couple of years, it has gone through its period of struggle, most noticeably when Phillippe Coutinho and Sadio Mane were absent through injury and international duty at the tail end of last year and the early part of 2017.
Having another class attacker at your disposal not only gives you more depth in quality, but it also causes more headaches for the opposition on who to put their full focus on.
Star names on a piece of paper is only one side to the equation, you actually have to make it work on the pitch, so it is full credit to the players concerned to make it click so well.
While Alberto Moreno's improvement has been really pleasing to see, I would like to highlight two other players for their share of praise for their first half of 2017/8.
Roberto Firmino - The underrated workhorse
Roberto Firmino is not your archetypal Brazilian player full of flair and all-round skill.
While some players who fit that description can be a bit 'flighty' and 'inconsistent', the 26 year-old is prepared to roll his sleeves up and work for the team whatever the circumstances.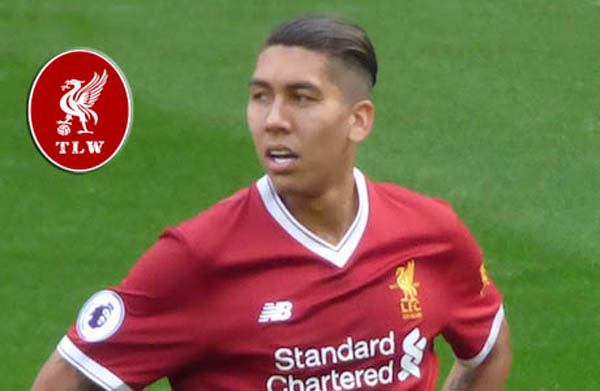 As the past has shown, every successful team needs that type of player and it is not a stretch to say that the Reds lacked that after the departure of Dirk Kuyt.
Firmino does possess a much more rounded game than the Dutchman and it is to his credit that he can blend the two elements together.
His performances certainly float under the radar, but you can be sure he will be one of the first names on the manager's team sheet every week.
In truth, he is the perfect offsider for Mane, Salah and Coutinho, and while not a 'number nine' in its true definition, he leads the line very effectively.
Six goals in the Champions League group stages is another example of Firmino's ability to produce whatever the occasion, and a clear sign of a quality player.
Joe Gomez - Persistence finally pays off
To describe Joe Gomez as a peripheral figure in his two seasons at the club would be a major understatement, only making ten appearances due to knee and achilles injuries.
When a player cops a series of injuries at such a young age, you do question what sort of direction their career will head down as it would be understandable if they became disillusioned with the game.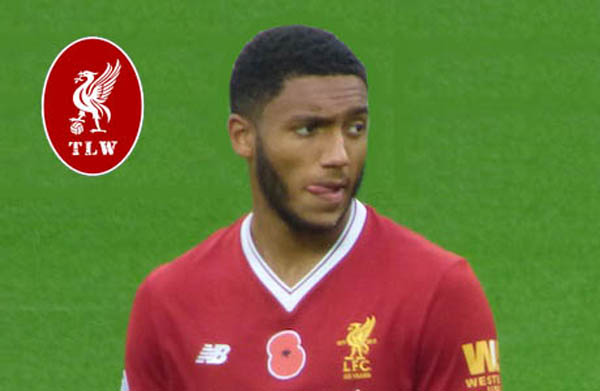 The ability of Gomez to put his injury hell behind him by staying mentally strong, and then producing some very mature performances has been a fine effort.
A bit of good fortune has finally gone the 20 year-old's way with the incumbent right back Nathaniel Clyne being on the long-term injury list.
He has shared time in the position with Trent Alexander-Arnold this season and while Jurgen Klopp's rotations has come under increasing scrutiny, a personal opinion is that the German has produced a great piece of management by keeping both players hungry and giving them invaluable exposure in the infinite stages of their senior career.
Gomez is also developing on the leadership front, having being appointed England U/21 Captain and his impressive performances for the Reds saw him win his first senior caps for the national side and producing a standout performance against Brazil.
While the hunt for a new central defender has been a long and frustrating one, Gomez has the poise and ability to play that role for a number of seasons to come.
The negatives
In terms of our main weakness so far this season, I'm not looking to focus on one individual as plenty of player bashing goes on among the fan base, it is more of a collective issue and that is the lack of focus in crucial moments.
In the league, the Reds have thrown away winning positions in the last 15 minutes against Watford, Chelsea and Everton, along with the shocking collapse against Sevilla in the Champions League.
On all those occasions, a little bit of poise would have been valuable, such as someone to put their foot on the ball, control the tempo and keep a level head under pressure.
You can sense the nerves and never get a feeling of calm when the team is in that position and in their ability to see the game out.
The defence consistently has fingers pointed at it, but in reality every player can look to play a part in getting the team over the line in those tight battles.
It can be as simple as clearing the ball into Row Z instead of playing a risky cross-field pass, and game intelligence is one of the qualities that players should have at their disposal.
The present
When assessing the current landscape, while you cannot call the first half of the season an outrageous success, it certainly has not been an outright failure.
The title is out of the question (luckily there are plenty of other teams in the same boat), however the performance in the Champions League group stages was commendable with plenty to build on too.
Once again we have shown we can put teams to the sword with periods of majestic football, however grinding down stubborn opposition teams remains a work in progress.
The future
The second half of the season has plenty of exciting challenges ahead including seeing how far we can go in the Champions League knockout rounds and aiming to solidify ourselves in the top four.
Unanswered questions
Will we continue our hunt for a central defender in January and where does the future lie for the likes of oft-injured Daniel Sturridge and contract rebel Emre Can?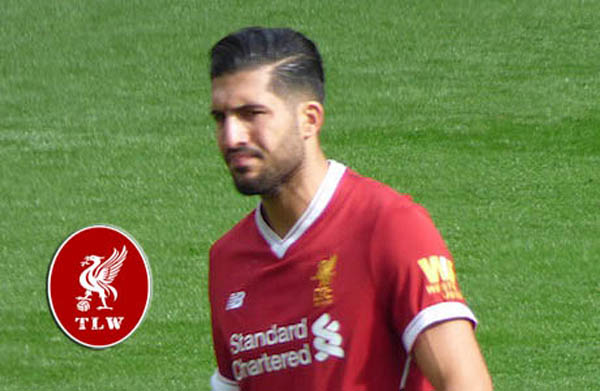 Will Marko Grujic finally emerge from the shadows and get a decent run in the side, or will he be someone that remains on the periphery?
Can the team consistently click as a cohesive unit from the back to the front?
That last point may take a bit of time to achieve, but if it occurs we will be a very scary prospect for the opposition.
Here's to a 2018 to remember.
Jason Harris
@JayHarry80