The recently completed World Cup captivated football lovers all over the globe, but in the minds of many diehard supporters, the real thing kicks off in just a few days time.
It is a time of year when opinions are aplenty about who is going to win it all, which manager will be first to 'win' the sack race and who will be relegated. While these predictions are little more than a stab in the dark, it is all part of the fun in the lead up to the season.
Being a supporter brings out a range of emotions and snap judgements throughout the season. Those individuals who are not emotionally involved in the sport may question why we want to put ourselves through this madness especially as everyday life already has its fair share of troubles to deal with.
However, I ask you where is the fun in everything being perfect and straightforward?
As Reds fans know well, we do not do things the easy way and therefore we will experience a rollercoaster of doubt and wild emotional swings throughout the season.
Some of those 'crazy thoughts' could possibly include:
Whether all the heartache and disappointment is truly worth the effort.
If we will ever break the title winning drought.
Questioning the quality of the summer signings.
Wondering whether Mo Salah was a 'one season wonder.'
Thinking that Dejan Lovren has a body double who played for Croatia in the World Cup.
Debating whether Jordan Henderson is a true leader?
Then out of the blue there will be a moment which may not be obvious to anyone else, but will mean the world to yourself and assure you that all the previous pain and frustration has been truly worth it.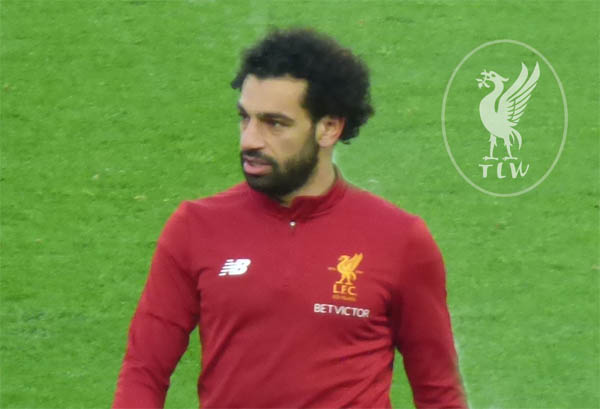 There was a time not too long ago where you could rattle off the starting eleven in a blink of an eye, such was the predictability and blandness of the squad.
Thankfully gone are the days of signing 'prospects' like Luis Alberto, Tiago Ilori and Lazar Markovic being the norm and that policy been replaced by signing players who have a real pedigree about them.
Currently these are very exciting times to be a fan of the club.
The steady progress made over the past few years, combined with the style of football that the team is currently playing under Jurgen Klopp leaves no one in any doubt about the direction that the team is heading under this manager and because of that fact, star players will certainly want to play for him.
The level of intrigue about the makeup of our squad is fascinating and therefore there are many questions to be answered over the next nine months.
Will Jordan Henderson be a automatic selection?
Can Adam Lallana recapture his best form after a wretched campaign last season?
If Daniel Sturridge can continue his pre-season renaissance and become a dependable striking option?
Will there be another 'breakout' star this season similar to Trent Alexander-Arnold?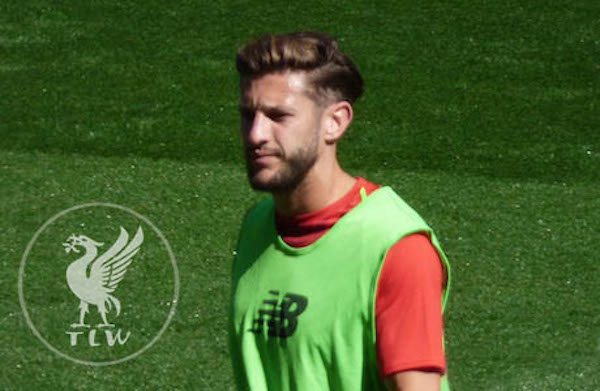 Squad depth is imperative if you want to maintain a title challenge throughout the season and on paper we have addressed a number of weak spots in that regard.
While the new signings should be allowed a period of adjustment to a new club (and new league in some cases) Alisson, Naby Keita, Fabinho and Xherdan Shakiri each have particular strengths to their game which they can display on a consistent basis.
As a team, we cannot rely on Mo Salah to produce the same outstanding goalscoring output that he did in 2017/8. I am content the possibility of Mo scoring half the goals that he did last season as long as we have contributors sharing the load and especially from our midfield contingent.
That is why the return to full fitness of Lallana is pivotal, not only because of the goal threat that he offers but also with his ability to create chances for others.
The absence of the English international for long stretches last season was offset by the outstanding form of Alex Oxlade-Chamberlain who was a real catalyst behind some excellent team performances in the second half of the campaign.
It is therefore somewhat ironic that the loss of Oxlade-Chamberlain for the season with a knee injury can now re-open the door for Lallana to show his talents once again.
In terms of the manager, now that he has remodelled the squad and has them playing in the style that he wants, the final piece of the puzzle for Klopp is to lift a piece of silverware.
There are many individuals in the media who like to highlight his record of one win in seven finals, but the hardest thing is actually getting there, then you need a few things to go your way once the big game kicks off.
The simple truth is that Klopp has transformed a group of mild-mannered players who were once fearful of failure, to be able to look their opponents square in the eye, go toe to toe with them and back themselves to come out on top.
As a club we go into this season under no illusions about the task ahead and what it takes to be the best. I think we are now in a position to produce a significant title challenge but rest assured even if we fall a bit short, we will give it one hell of a shake.
Jason Harris
@JayHarry80