1. Three games, three wins, three clean sheets and top of the league. Couldn't really ask for more than that, could we?  
 
2. This was no vintage Liverpool home performance, however. The opponent was a Brighton side managed by Chris Hughton who looks to have finally learned the lessons of numerous Anfield drubbings. Brighton arrived organised, focused and fully intending to inflict some damage. Certainly, they didn't go gung ho on us because that would be suicide for any team. Nor though did they just drop back and defend their penalty area with eleven men behind the ball. 
 
Their approach was far more in line with what I expect from more opponents in the league this year than what we saw from West Ham: there will be respect, but a bit of defiance in the mix too. In some senses, Brighton performed in a similar vein to Wolves against City yesterday lunchtime: far from overawed and, capable of playing good football, ready to pounce if the opportunity arose. Luckily for us, we emerged from our encounter with three points while City didn't. Sound.  
 
3. And while I'm on the subject of City, let's just be clear about one thing: Klopp is absolutely right to downplay the significance of a league table in August. He does not want the players to either overestimate their situation and become complacent or be too focused on others and become jittery. However, the rest of us are not in the business of managing the players' heads and so we can surely all agree that any lead over the most dominant champions in history has value, no matter what stage of the season we're at? If this title will only go to a team who can scrape their way past City, as I think is the case, then every minute advantage helps.  
 
4. And on that note, having watched their Amazon documentary, it's clear that we are their perceived number one rivals and they might just have a small mental block over us. Certainly, Guardiola talking about our forwards in the away dressing room at Goodison suggests we were dominating his thoughts at that point last season, and everything we've done since can only serve to strengthen his view of us as their main rivals.
 
So, yes it's a mere two point advantage with 35 games to play, but I'd rather have it than not because last season they only dropped two points out of their first 60. Again, Klopp needs to focus on his players and ignore outside distractions, but me? I'm delighted with that start on its own terms - but even more so in the context of City's.  
 
5. That all said, let's not overstate our brilliance. If you look at the three games as a whole, the forwards are stuttering. Yes the West Ham thumping was great to see, but it was said at the time how we barely nudged into third gear. And the Palace result was all about the defensive masterclass that provided the foundation for us to strike when we could. So yesterday's low key scoreline makes sense in that context and Klopp's comments that there's plenty still to do on the training pitch have been born out.  
 
6. Most obviously, the forwards are clearly not yet back in the groove. That is apparent in Mo's misfires, Bobby's slightly less relentless movement and Mane's wayward passing. That the goals to deliver the points are still coming is testament to their collective and individual ability to threaten even when below par, but I don't think anyone could argue that each of the three main men has plenty more to bring to the team once they hit full form.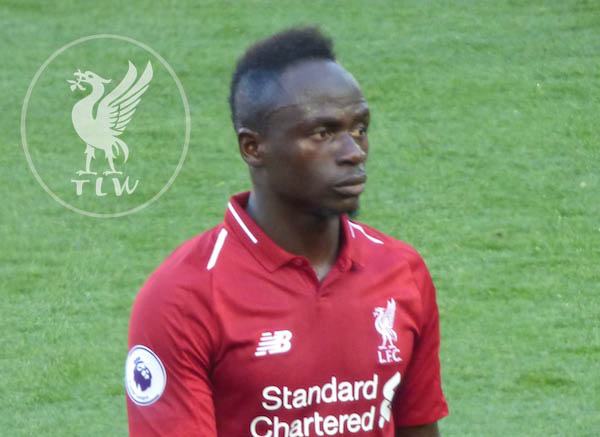 7. The three lads in the middle put in a better showing with Milner very good once again - particularly so in his aggression to win back possession high up the pitch immediately prior to Mo's strike (great finish, by the way). If a player's important to his team can be seen in the punishment opponents try to give him, then Milner's star must be very much in the ascendancy even at 32 because he was hit with some awful tackles yesterday, one of which could easily have merited red.  
 
Naby's performance was a bit below par and I feel that he's mentally finding his feet a little. I particularly want to see him thinking and playing more aggressively in terms of his attacking intent. We've barely seen his trademark fizzed passes or mazy dribbles yet, but when they start to arrive, I am convinced he will take the whole league by storm. As yet though, he's played really well whilst never really letting rip.  
 
Gini though was superb yesterday and has clearly responded better than anyone at the club to the increased competition for places. His strength, workrate, clever passing and constant movement were all on show yesterday and he had a really good game - as did Hendo when he arrived, lifting the tempo again as he did last Monday.  
 
8. At the back, we saw a quieter game from Virgil but that was because Brighton had decided to avoid him completely and have the experienced Murray target Joe Gomez. Both at the ground and on Twitter, I've subsequently seen people attribute some or most of his success in handling Murray to Virgil's influence. While it is clear that having such quality alongside him can only be reassuring and that Van Dijk's constant organisation and communication skills are benefitting everyone, let's not ignore what Gomez himself has achieved.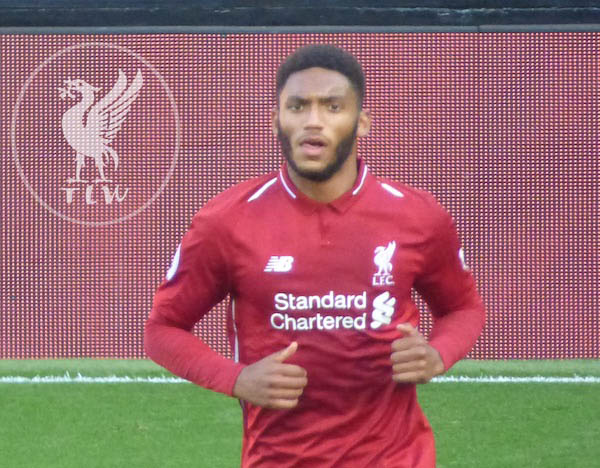 His composure and ability on the ball were both evident last season when he played at right back. He is not a player who panics; nor is he one who is desperate just to get rid of the ball whenever he finds himself with it and both those traits were in evidence yesterday. However, what was more impressive for me at least, was the way he comfortably held his own physically. Murray is a bit of an old war horse, whose quick mind is backed up with a great deal of physical strength and no little experience in how to deploy it.
 
Gomez though was entirely unfazed by his opponent's attempts to knock him around or dominate him in the air. Don't get me wrong, this wasn't a bombardment single-handedly withstood; but Murray certainly was in the game and Joe made sure he had little impact.  The partnership with Virgil shows lots of very encouraging signs and I hope the other two centre halves are starting to worry, because they should do on this evidence.  
 
9. The full backs arguably each turned in their best performance of the campaign to date. Robbo was a constant presence in the final third with some nice deliveries and passing interchanges - not least the one where he cut across to the right to pull a ball back for Trent to have a shot from. However, it was the young Scouser whose game was most noticeably improved.  
 
Some Reds have focused on his errant crossing in the first couple of matches and, while there's no doubt his deliveries were largely awry, I just felt it was unfair to dwell on that aspect of the performances of a nineteen year old. I think we have all forgotten just how young he is, so used are we to seeing European class football from him every week. The lad is still a kid and the fact that he's had games at all should be enough cause for celebration, never mind that we've now got this teenage Scouser firmly embedded in the team as first choice. Trent's passing range is so good that it's scary. 19 years old and one of our best technically gifted players in the squad.
 

Trent's passing range is so good that it's scary. 19 years old and one of our best technically gifted players in the squad. pic.twitter.com/vSCuS5vk3O

— Samue (@VintageSalah) August 26, 2018
  
No such criticism could come his way after yesterday's game though as he laid on a succession of brilliant passes - surely right back is only a temporary position for him? The lad is a born midfielder - with one 40 yarder pinged first time on the volley ending right on Mo's toe. Also his free kicks are getting better as the one that hit the bar showed. Again - just reflect on the fact that a 19 year old right back is taking the free kicks ahead of the reigning PFA/FWA Player of the Year and the evergreen James Milner. What's this lad's ceiling? I have not got a clue other than to say if this is what he can do at 19, he's going to be frightening when he hits his mid to late twenties.  
 
10. So, outfield players dealt with, that just leaves Alisson who had probably his most noticeable game for us so far. Aside from his ridiculously high starting position (closer to the centre circle than the six yard box for most of the first half) and routine of constant stretches and warm ups while the ball is in play, the most noteworthy aspect of his game yesterday prior to the last fifteen minutes was the first time pass off the outside of his right boot which hit over twenty five yards to Gini. I don't ever recall seeing a keeper strike a ball like that before - even the new breed of sweeper keepers of which he's one. It was sensational.  
 
However, that moment paled in the memory compared to his chip over a defender's head in the second half. It was ridiculously good. It was arguably though simply just ridiculous. He'd already had one moment where he gave the ball away which ultimately amounted to nothing, but that one had the potential to really go wrong. To be honest, his feet are so good that it's entirely conceivable that he could get away with similar every week. However, I don't think there's any need to take the risk. I also think he might just end up getting hurt by humiliated opponents who leave that little bit extra on him in games as pay back for making them look ridiculous.  
 

 

Mad skills from Alisson! ???? pic.twitter.com/D2zol6XF4R

— El Mejor (@Tkovuru) August 25, 2018
I want every player we have to be outstanding on the ball - and the goal keeper is no exception. However, taking significant risks near your own goal should not be something we need to get used to. Also, I think opposing forwards will see it as a challenge; certainly, the likes of Jamie Vardy with his combination of sharp mind, quick legs and a fair dollop of snide would take great delight in pouncing on that sort of thing, at best nicking it to score or at worst cleaning out man and ball and leaving us back with The Mig in goal. Look, it was funny at the time and I enjoyed it - but let's not see it every week, eh?  
 
Coping with boredom will be a key challenge for Alisson this season, on this evidence. However, at least he retained his focus late in the game to pull off a good save from a Brighton header in order to ensure we took all three points. That's what we spent the money for and therefore long may it continue.  
 
11. So overall, what a great start. Leicester next week before the international break and, with Vardy missing, they should be beatable as they are too good to just sit back at home and soak it up, but they'll be short of their only proven attacking threat now Mahrez is at City. A win next Saturday is therefore eminently possible and would make a very big statement about our credentials.  And that's important. The best sides start to develop an aura that intimidates opponents before a ball is kicked and I'd like to see us have such an effect. However, before that can happen, we need to put the results together that create such an aura. Four wins out of four with, hopefully, no goals conceded, would be as emphatic a start as anyone could hope for. So with a week to go and plenty of time to prepare, here's to hoping. Come on you Reds!!!
Paul Natton
@OxtonSoulBoy