Liverpool is in its golden era these past couple of years and that is a fact. The club managed to win the Premier League after 30 years, as well as the Champions League, but last season was a bit rocky due to the fact that they had a very tight schedule and countless injuries. 
However, that doesn't change the fact that this club is the home to some of the best players on the planet and that is sort of the topic that we wanted to discuss in this article. We are going to list a few Liverpool players that are likely to win Ballon d'Or in the future, but first, let's reveal one interesting fact about Liverpool and its influence. 
The Influence that Liverpool Has
Apart from having a fan base that counts in the millions, Liverpool has also been able to influence other industries, one of which is the online casino industry. Research has shown that football fans, many of which are Liverpool supporters, are fond of playing casino games at these sites, and providers became well aware of that fact.
That is they started creating and supplying online casinos like this site with tons of Liverpool-themed slots and other casino games. All of them come with HD graphics and unique gameplay, which is why they were able to become very popular in a short period. All you have to do to gain access to these games is register.
Now, let's take a look at the list of Liverpool players who are likely to win Ballon d'Or at some point in the future.
Virgil Van Dijk
Right off the bat, we have arguably the best defender in the world. Everyone was shocked when Liverpool paid over £70 million for Virgil, but he managed to turn critics into crickets by displaying class and high-level football knowledge. He was eve nominated alongside Ronaldo and Messi once, but to the surprise of many, Van Dijk did not win it. But, we have no doubt that he'll continue to improve n the future and possibly lift one.
Mo Salah
Next up, we have the player that was considered by many as a one-season wonder. Several years and a few golden boots later, Salah keeps shattering opponents' nets and he keeps proving to everyone that he more than some would like to categorize him as. Since attackers have been the main focus in Ballon d'Or nominations, with the exception of Luka Modric, we are pretty confident that Salah has what it takes to win this prestigious reward.
Trent Alexander-Arnold
Our final entry on the list is a young talent that has the potential to take the world by storm. TAA has already shown us that he is a class player and that he is a vital part of Liverpool's squad. The only way for him is to go up and considering the fact that he is yet to reach his prime, we are convinced that he has the potential to be ahead of the competition and win the Ballon d'Or.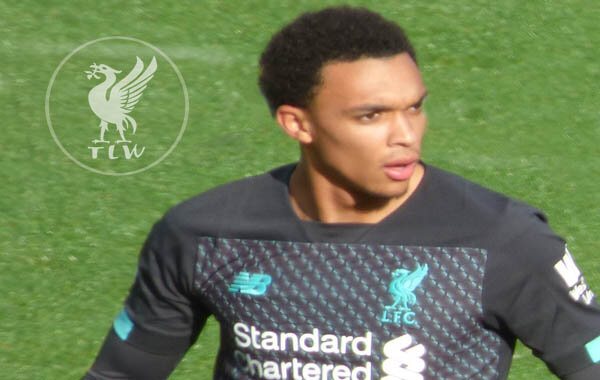 Which Liverpool Player Has Won It?
To this date, the only Liverpool player that has won Ballon d'Or is Michael Owen. He achieved this historical milestone back in 2001.