Betting on football is certainly an entertaining way to add to the excitement of each match, however, the football industry is a risky one and your personal biases can easily cloud your judgment and lead to financial losses.
So, if you are looking for a way to simply unwind and take your mind off the stresses of daily life, then you can play the Book of Ra demo without any risks.
Although the dream of winning the quadruple has been crushed by their narrow defeat in the Champions League Final and Manchester City's consistency throughout their Premier League campaign, the 2021/2022 Liverpool season was nothing short of outstanding. 
Beating Chelsea on two separate occasions to lift both the Carabao and the FA Cup are just some of the testaments to the quality of the players Jurgen Klopp had available during the season. While they all played a significant role in this year's success, the following is our attempt to pick the five most notable contributors in the squad that can undoubtedly go down as one of the most feared Premier League sides the football world has ever witnessed.
#5 Diogo Jota
We all know stats can often be misleading, but that is not the case when it comes to Diogo Jota's 2021/2022 campaign. 
His 15 Goals, 4 Assists, and 44 Pass interceptions show that the Portuguese striker has been a big part of Klopp's Gegenpressing winning machine. Averaging a little over 3 shots per match and over 7 touches in the opponent's 18-yard box demonstrates how big of a threat Jota has been for Liverpool's opponents throughout the 2021/22 season.
#4 Virgil Van Dijk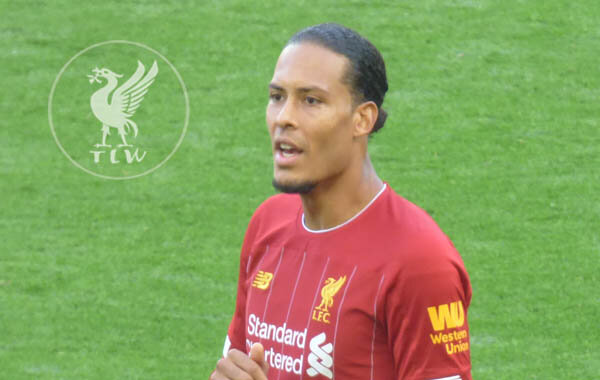 Although there were some doubts about his comeback following his gruesome injury in the 2020/21 season, Virgil Van Dijk has yet again managed to prove the skeptics wrong by being back to his very best. Liverpool's 18 clean sheets throughout the last season are proof of the Dutchman's defensive prowess.
As pleasant as it is to watch him tackling opposition strikers, Virgil's game is much more than that. The leadership of the Dutch man-mountain and his ability to impose his influence on his teammates show that he truly is the backbone of Liverpool's back line.
#3 Trent Alexander-Arnold
The task of selecting a starting right-back for England's National team can certainly cause headaches, and players like Trent Alexander-Arnold are the reason for it.
His game-reading ability, his mastery of making progressive passes, and his capability of delivering passes in the final third make him one of the most versatile full-backs we have seen in recent times. Being able to deliver a great cross in high-pressure moments also makes him a valuable asset during attacking set-pieces.
At the age of 23, Trent was second on last season's Premier League assists list, and he is undoubtedly Gareth Southgate's top choice full-back for the upcoming World Cup.
He has been one of the most consistent Liverpool players for the 2021/22 season, and easily makes it #3 on our top 5 Liverpool players for 2022.
#2 Sadio Mane
His incredible proficiency at seeking space behind the opponent's back-line, his killer instinct, and his tremendous finishing ability are just some of the things that make Sadio one of the greatest attacking players in the world.
Although he went through a goal-scoring dry spell in the Premier League, Sadio managed to lead Senegal to victory in the African Cup of Nations. Coming back from his national duties, Sadio successfully silenced the critics by delivering numerous sensational performances and scoring many vital goals for Liverpool this year. His mix of determination and physicality and his unwavering capability to press the opponents make him a key asset to Jurgen Klopp's style of play.
Mane played 46 matches in all competitions and managed to bury the ball in the back of the net on 23 different occasions. 
#1 Mohamed Salah
31 goals and 16 assists in 45 appearances vividly tell the story of the spectacular season the Egyptian King had. His 23 goals in the Premier League helped him share the Golden Boot with Tottenham Hotspur's Son Heung-min, and his 13 assists placed him at the top of the assists list. 
From his hat-trick at Old Trafford to his dazzling solo goal against Manchester City or his myriad of incredible performances in the Champions League, Mo Salah's never ceased to amaze with his constant excellence throughout the last season.
Liverpool's talisman was recognized for his extraordinary performances by being awarded the prestigious PFA Players' Player of the Year award. We definitely can't think of a more deserving recipient, can we?