These 5 Youngsters Could Be Liverpool's Future
If you are a club with a huge reputation like Liverpool, you want to win all the games and lift all trophies. Unfortunately, that often means there isn't a lot of room for youngsters and talented players to get an opportunity to prove themselves. Guessing which one will regularly feature in the future is like guessing all correct numbers in Virgin Bingo and winning the grand prize.
On the other hand, Jurgen Klopp loves giving young players a chance on the field, which is a part of what makes him a great coach. But what about Liverpool's future when it comes to players? The truth is that the club has plenty of youngsters with huge potential. They often get a chance in domestic cup competitions, and here is a list of those to focus on in the future.
Curtis Jones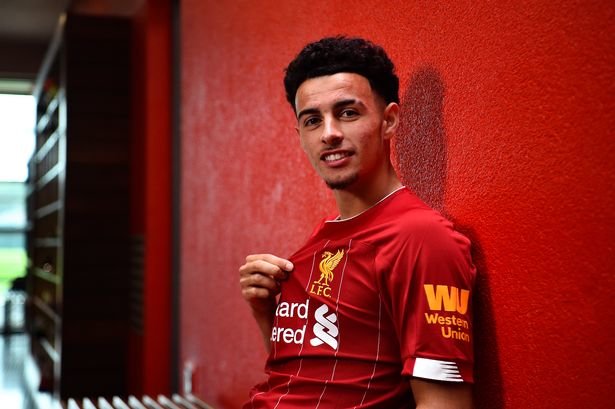 If anyone was ever slated to be the next Steven Gerrard for a reason, it is Curtis Jones. He played great in pre-season games, but it is not easy to give him room to play next to Fabinho, Jordan Henderson, Gini Wijnaldum, Naby Keita & co. The good news is that whenever Jones is on the field, he shows his skills like heavy-style pressing and desire to control the play.
You will remember Jones for that great strike that sealed the victory against Everton in the fourth round of the FA Cup. It is a shame that there isn't more room for this great player to demonstrate his capabilities. The good news is that time is on his side since he only turned 19 in January.
Harvey Elliott
If Mohamed Salah plays in your position, it is quite obvious you won't get plenty of opportunities on the pitch. That is true for Harvey Elliott, who dreams of replacing Salah in Liverpool's starting lineup.
Nobody denies that Elliott has the required potential. If that weren't the case, the staff wouldn't insist on his signing from Fulham. It seemed that that transfer could get more media attention, but maybe it is for the better because it won't burden the young talent as much.
Harvey Elliott is only 16 years old, but he played for Liverpool in the League Cup and the FA Cup. His assists in youth squads and performances for the first team make us believe that he will be a decent replacement for Salah one day. In the meantime, Elliott needs to train hard and prove he should be the best choice after the Egyptian player for that position.
Neco Williams
We have to be honest and say that Liverpool doesn't have fierce competition at the position of the right-back. Fortunately, Alexander-Arnold has been doing a magnificent job. The alternatives include Joe Gomez and Nathaniel Clyne, although injuries have affected the latter's career and he will be departing soon.
Klopp might have a great alternative in Neco Williams, the future star of Welsh football. Williams is a right-back with an attacking mindset. He already plays in both domestic cup competitions, which proves that the German manager seriously considers him for the right-back position.
Nathaniel Phillips
Phillips might not be a total youngster anymore, but since he is 22 years old, it is obvious that the best lies ahead for the centre back. The reason why he is most famous now is his height, but Phillips once to prove himself a defender that Klopp can rely on in the future.
Both will have to be patient because Phillips is at Stuttgart on a season-long loan. For now, he and his new team are on the right path to getting Stuttgart back to the Bundesliga.
As we mentioned, Liverpool is struggling for depth in the backline, which is why Phillips could be a serious consideration for next season. That is especially true since Joel Matip struggles with injuries and Dejan Lovren's future is far from clear. Phillips performed well against Everton in the FA Cup and if he can impress in pre-season he might have a shot at that fourth centre back spot. 
Rhian Brewster
The entire country expects a lot from Rhian Brewster since he is the hero of the England U17 national team. He helped the squad win the World Cup with a hat-trick scored against Brazil.
Unfortunately, Brewster suffered knee and ankle injuries and didn't play at all for over a year. That is how Divock Origi took a spot that may have initially been reserved for him in the squad.
Now, the forward needs to prove himself and return to form. That is why Klopp sent him on loan to Swansea, and it seems that Brewster is playing well there. However, he will need to be patient before he plays for Liverpool again.