Liverpool may be one of the world capitals of football, but as a supporter, you'll have plenty of time to spare between a match and another.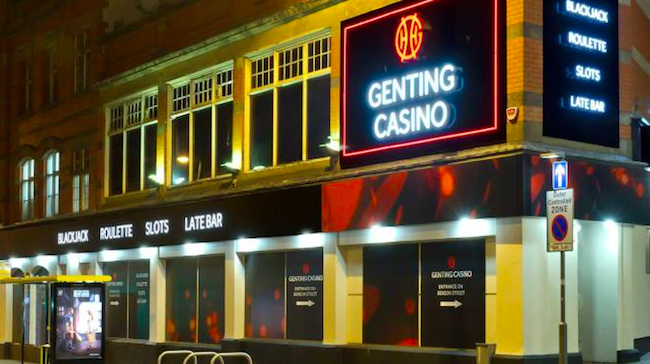 Whether you plan to stay only a night in the city or longer, a fun way to enjoy what it has to offer is visiting one of the top casinos in Liverpool. Here are three of the best that are worth checking out.
1. Grosvenor Casino
Known as the Leo Casino, the Grosvenor is one of the most popular gambling venues in Liverpool, based down in the famous docks area. It attracts a lot of locals as well as tourists, as it is a great alternative to night's out in the city centre.  
For gamblers, The Grosvenor offers modern gaming tables as well as many classic slots. If you've ever played slot games at the UK's online casinos then you'll know how fun these can be. Alternatively you can try low stakes electronic roulette which is playable from just 10p.  There is also Blackjack, Punto Blanco, and other card games, as well as a Texas Hold Em room for those who want to test their metal against other players. 
And finally, if you're not really into gambling, you can just grab some great food in Leo's a la carte restaurant or just a drink in one of the two cocktail bars. In fact this place is a great place to start your night out in the city without even gambling at all!
2. Genting Casino
Genting is another big-brand casino that you can enjoy while in Liverpool. It is open in two locations, with Genting Queen Square being unanimously considered the poshest between the two. Situated in the heart of the city, it offers you the ability to enjoy classic casino games, poker rooms, and slot machines. 
There are also poker tournaments and a great selection of cutting edge electronic roulettes. 
When you're hungry or need a break, you can enjoy the quality in-house restaurant or one of the two bars. And once again it's not all about gambling – there is also comedy and live music regularly hosted here so check out the website before you visit the city to see if there are any specials happening whilst you are in town.
Most days The Genting opens at noon for roulette and slots, with table games available from 2pm. This one has a very late license so you can also come down late in the evening or early morning for a few hands, spins or just a drink.
3. Mecca Bingo
Located near Alder Hey Children's Hospital, the Mecca Bingo is another noteworthy casino you should check out in Liverpool. Inaugurated over 20 years ago, the purpose-built venue still retains most of its glitz and glamour, giving it a really luxurious feel, with attractive interiors and state-of-the-art facilities.
But this place is all about the bingo – and Mecca is a massive name when it comes to that! You can play 7 days a week, 12 hours a day should you wish! And of course, there is also slots and table games too – so like Genting and Grosvenor there are loads of opportunities to have a punt and win some cash. Or, if you just want a drink or a bite to eat you can do that too.
These are the best three gambling locations in the city - whether you want to play casino games, try your luck at the slots machines or enjoy a fun bingo night, there is plenty of choice. So if you're not sure how to fill your time between matches or just want to extend your stay in the city after you've watched the game, consider paying them a visit. And remember to always gamble responsibly.