Eight years is a long time in a person's life, but it feels like an absolute lifetime in terms of a Football Club.
To put it bluntly, the start of the 2010/11 season felt like the pits of hell. The club had put a manager in place that the majority of fans did not want to be associated with, and if that wasn't bad enough, Roy Hodgson signed a group of players that wouldn't have looked out of place in League One.
The performances on the park were abject to put it kindly, but away from the bright lights a much darker shadow was emerging - the future of Liverpool Football club was at stake. With the club second favourites to win the title this year - make sure to get your bet365 bonus code if you're backing the Reds - it's easy to forget how bad things were back in 2010.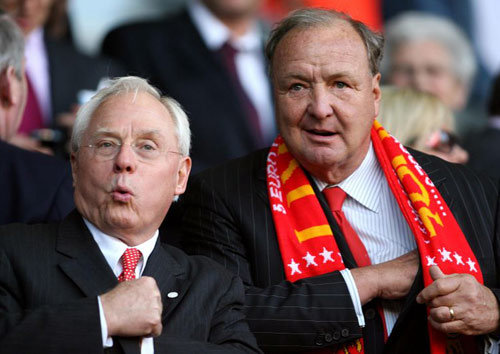 The dastardly duo of Tom Hicks and George Gillett had piled a massive debt on the club to such an extent that LFC was one day away from administration. A white knight or two desperately needed to emerge and they came in the shape of John W Henry and Tom Werner and in more broader terms, The Fenway Sports Group.
The announcement of the takeover came as a massive relief for everyone involved with the club, but with the off-field issues finally in check, there was the desperate matter of improving the results.
This week sees the eighth anniversary of the first game that FSG was in charge of the club, which in keeping with the early part of that campaign was a dismal 2-0 derby defeat to Everton that left the team stuck firmly in the relegation zone.
The Liverpool Echo have taken a look back at that fateful game which ironically was the last time the Blues have beaten Liverpool in a league or cup fixture.
Fast forward to the current day and even the most pessimistic Reds fan would acknowledge the progress the club has made in the eight years since. 
Admittedly we have had our share of dreadful performances on the pitch, poor player signings, frustrating non-signings as well as contentious departures over that period. However, on average the good has far outweighed the bad. 
With Jurgen Klopp at the helm we have a manager who truly understands the nature of the club and he has built an extremely talented and hard working squad of players who appear ready to take the club to the next level.
So anytime you feel a bit downbeat about a defeat or a loss of form by the team, just remember the names of Paul Konchesky, Milan Jovanovic, David Ngog and Joe Cole and all will be good with your world again.