Liverpool are currently enjoying a strong first-half of the season so far, as they lead the way in the Premier League title race ahead of main rivals and defending champions Manchester City. 
Jurgen Klopp's Reds are also still on course to defend their Champions League crown after an historic sixth European triumph last term, when they overcame domestic rivals Tottenham Hotspur in the final. That win saw the German coach write himself into the club history but he still has his sights firmly set on a top-flight victory, but they still face a stiff test from Pep Guardiola's Sky Blues. 
Klopp's side are currently regarded as the narrow favourites to finally go all the way and lift the Premier League crown this term, with fans able to bet on Liverpool ahead of every domestic fixture along the way on Ruby Bet during what could be a historic season. While they are pushing for silverware on all fronts, Klopp's side have been recently hit with the news that they will have to contest two games in as many days at the end of this year. 

The Reds qualified for the Carabao Cup quarter-finals and will face Aston Villa on December 17th. But the Premier League league leaders are also scheduled to play a FIFA Club World Cup semi-final the very next day on December 18th in Qatar.  This has obviously caused much frustration for Klopp, who will now have to decide which is more important and name two full squads to play two games across a couple of days just before Christmas, in two different countries!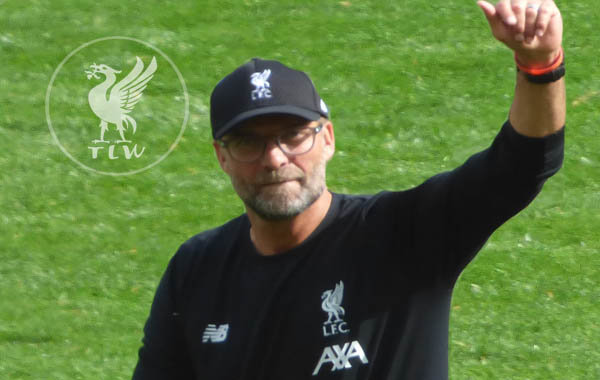 It's a crazy situation for any club and the Liverpool boss wasn't pleased, stating, "we cannot carry on like this."  The fixture pile-up could ultimately cost the Reds in the long run and hinder their chances of winning the silverware they crave and are already lined up for.
From the dates of November 23rd until January 2nd, Liverpool are scheduled to play no less than a whopping 12 games in just 37 days. These games will also be contested across four competitions - the Premier League, Carabao Cup, Champions League, and Club World Cup. 
Meanwhile, their FA Cup third-round tie is still to be determined early in 2020 on top of all of that as well. This isn't the first time that Liverpool and Klopp have had to deal with a worrying build-up of fixture problems, which is threatening to derail their season prospects and bid for silverware success once again. 
Back in 2016, Klopp fielded a weaker side in an FA Cup replay clash but ended up losing the game. If they had won they would've had to contest the next round just a few days after an EFL Cup final meeting with Man City, along with a Europa League game mixed in for good measure. 
Klopp and his Liverpool side face a whirlwind fixture pile-up in the coming weeks but, if they can come through it, success may lie on the horizon as a deserved reward.