As Jurgen Klopp recently concluded a fairly impressive Premier League season with Liverpool, his thoughts must be certainly focused on Kiev for now.
While the other 19 English teams will be taking their postseason breaks, the Reds still have some work to do with regard to Champions League on May 26, when they go up against Real Madrid in the final. The Reds have a fairly good shot at beating the Zinedine Zidane-coached side. Punters are keenly looking forward to that game and lots of money is floating on both the teams. If you're someone who wishes to start out with football betting but don't know where to begin, you can enjoy free betting on sports events here. 
BACK AND FRONT
Regardless of the outcome of that game between Liverpool and Real Madrid, everyone at Anfield has had a fairly hectic season on the whole, particularly Klopp, the man who made the Reds believe in themselves again.
The arrival of Virgil van Dijk in January, from Southampton, significantly helped Liverpool in improving their defensive abilities. They concluded their 2017-18 Premier League campaign with 17 clean games, their maximum since 2009.
On the front end of the field, Mohamed Salah, Roberto Firmino and Sadio Mane scored an impressive 90 goals combined. The deadly trio is considered by many as the best attacking combination in the European football right now.
 
Midfield
Talking about Liverpool's midfield, although it might not require major surgery, Jurgen Klopp could still have a handful of difficult decisions to make this summer.
The departure of Emre Can looks of all the more likely with each passing day. Juventus are going all out to sign him up and people won't be surprised if the talented 24-year old German international midfielder leaves the club.
Guinean Naby Ketia is most likely to be his replacement, and everyone at Anfield is excited to see what the talented 23 year old player brings with him.
Although this one-in and one-out arrangement would keep the balance in the squad (at least in terms of numbers), it's the injured Alex Oxlade Chamberlain that's another big dilemma for Klopp. His season was cruelly cut short after he faced a knee injury in the match against Roma, and he'll be unavailable till November this year.
This would be a major headache for Klopp as he'd be busy working out a replacement for Philippe Coutinho instead, who left Liverpool to join Barcelona in January, in a record £ 142 million deal. There are many names that are coming up in that regard including that of Nabil Fekir and Jorginho.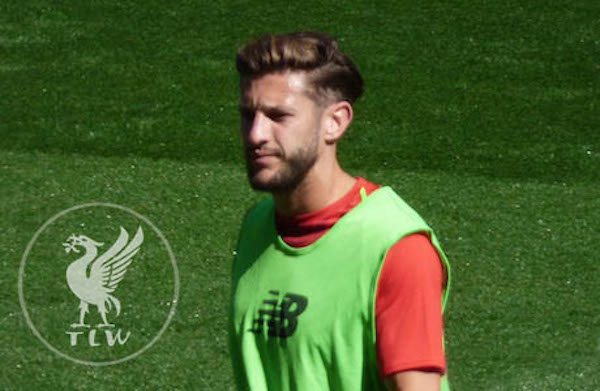 Coming to Adam Lallana now, he had a very disappointing campaign this year and appeared only 12 times for the team. Amongst the most influential players for the team in the 2016-17 season, the 30-year old midfielder has been out mainly because of injuries.
Marko Grujic, who was loaned for 14 games to Cardiff, was instrumental in their return to the Premier League, but there's lot of uncertainty about the Serbia international's long-term future at Liverpool. Ben Woodburn is in the same boat, who only made 2 competitive midfield appearances during the season.
In all likelihood, Liverpool is all set for some summer renovation, particularly in the midfield area.