Summer Transfer Window: Who Are Liverpool's Targets?
The season has been going great for Liverpool FC. The Reds are close to finally winning the Premier League title, and they still have the chance of lifting the trophies in the FA Cup and the UEFA Champions League. You could bet that Liverpool would win at least one competition or play at Roulette77 if you prefer table casino games that are fun and exciting. 
It doesn't sound as strange that Klopp didn't want to change the structure of the team significantly during the January transfer window. The Reds acquired Minamino from Salzburg, and that was the only change made to the team. However, the rumour is that Liverpool is planning on signing several players during the summer, especially as long-term targets. It might be a bit early, but let's take a look at how the squad could look next season. 
Is Diego Carlos a Realistic Transfer Target?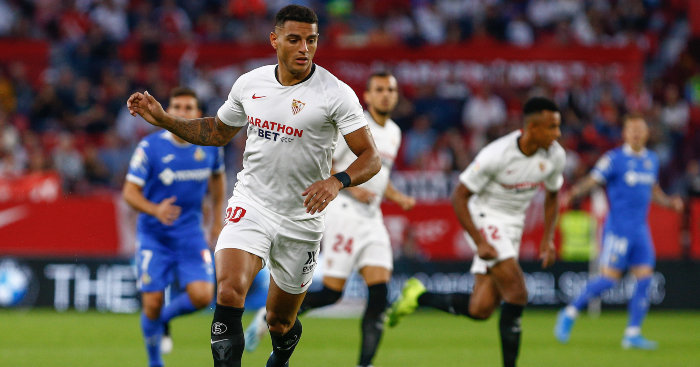 Brazilians play a huge part in the success that Liverpool enjoys these days. Roberto Firmino is an important piece when attacking, and Fabinho is there to keep the midfield organised. On top of that, Alisson proved on numerous occasions that he is a trustworthy goalkeeper.
It seems that the Reds are only missing a defender of Brazilian nationality. That is a gap that Diego Carlos could fill. The center-back currently plays for Sevilla, but he changed several clubs throughout his career. In Europe, Carlos played for Estoril and Nantes before joining the Spanish club. 
Although it took a while for Diego Carlos to establish himself as an amazing defender, the robust Brazilian is now one of the key players in Sevilla. According to reports, Liverpool would like to sign him during the summer transfer window. The only problem is that Real Madrid is also considering Carlos, and they consider him to be a replacement for Sergio Ramos, who will be retiring soon. 
Can Klopp Return Jadon Sacho to England?
Jadon Sacho is a 19-year-old who already has 11 appearances for the English national team. Although his parents are from Trinidad and Tobago, he was born in Greater London. Sacho spent his youth career in Watford and Manchester City, but none of these clubs realized the gem they had in their academies. That is why the winger moved to Borussia Dortmund, where he was given a chance to play regularly. 
Sacho used that opportunity, and the award came in the form of being a part of the Bundesliga Team of the Season in 2018-19. Jurgen Klopp is not only of German nationality, but he worked in Borussia Dortmund for years. The manager and the player's time there didn't overlap, but we do not doubt that Klopp is aware of this amazing talent. 
Liverpool will try to bring him back to England during the summer transfer window. However, the fact that Sacho was a big fan of Chelsea growing up might become a problem.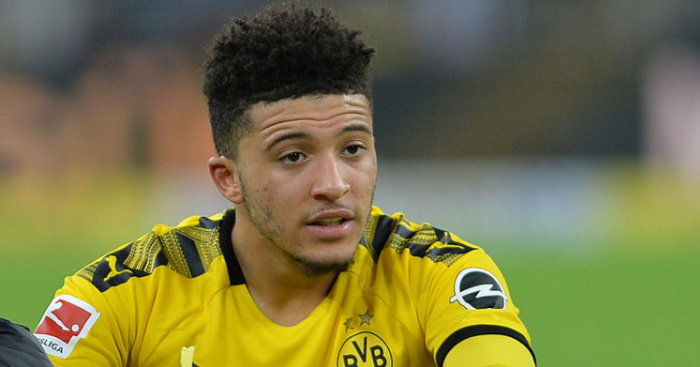 Who Else Could Liverpool Acquire in the Summer Transfer Window?
Everyone is talking about Kylian Mbappe, but there are two problems. The first one is that it will take a lot of cash to acquire him, and we are not sure Klopp wants to spend that much. The second is that the German manager would have selection problems because the attacking trio seems flawless at the moment. 
Liverpool is reportedly interested in Sandro Tonali, the Italian midfielder playing for Brescia, as well as Leon Bailey, the Jamaica international playing for Bayer Leverkusen. Bailey could be an alternative if Sacho doesn't pick Anfield as his next destination. 
Who Could Leave Anfield in the Summer?
It wouldn't come as strange if Nathaniel Clyne is the first one out the door. The right-back has been struggling with injuries, which affected his entire career. He still hasn't played for Liverpool this season, and it seems obvious that Clyne is not a player the Reds need at the moment. 
Although Georginio Wijnaldum said he loves the club on multiple occasions, he didn't deny the option to leave the team during the summer. The good news is that we expect him to stay because Liverpool isn't keen on letting go of a player who fits in that well. 
Another player who Klopp might want to get rid of is Xherdan Shaqiri. It seems that his performances aren't quite up to the standard of a big club like Liverpool, which is why he might be moving to Sevilla or Roma during the summer.