Football is a sport that gives rise to many cliches and when a player returns to full fitness after a long spell on the sidelines, he's often likened to a 'new signing'. At some clubs, that phrase can be used to mask a lack of arrivals but that accusation certainly can't be levelled at Liverpool where manager Jurgen Klopp has had to defend a transfer spend of some £177 million.
 
Based on just a few games in pre-season, it may be far too early to apply the new signing tag to Daniel Sturridge but there are a few Reds fans who retain hope that based on some productive performances in summer friendlies, the striker may yet get back to his best.
 
The Latest Comeback
A catalogue of injuries has meant that Sturridge has played just 55 league games over the last four seasons. Six of those came during last season's loan spell at West Bromwich Albion where he sustained a hamstring problem after just three minutes of his third match for the Baggies.
 
That type of setback has sadly become very predictable and while the focus has been on those injuries, Sturridge's lack of game time has come with a drop in form in front of goal. Across those 55 matches, the 28-year-old has scored just 17 times and it's a long time since the SAS - Suarez and Sturridge - season when the England man found the net on 21 occasions in 29 games.
 
The question now, after a productive pre-season, is whether Daniel Sturridge can be of value to Klopp and the side through 2018/19.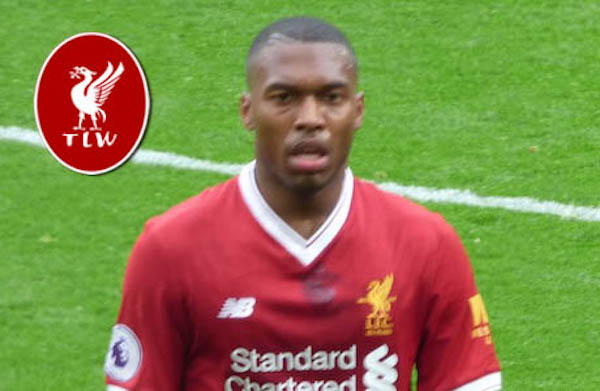 Hammers Challenge
 
The first game of the new campaign saw Liverpool host West Ham United at Anfield in a match where Infogol were expecting plenty of goals in 90 minutes. As expected, there was no room for Daniel Sturridge in the starting XI but after scoring with his first touch as an 87th-minute substitute, coupled with his pre-season stats, the forward suggested he will have a part to play over the course of 2018/19.
 
Cynics will say that summer friendlies count for little but, over 334 minutes of football, Sturridge scored six times - four more than any other Liverpool player. It's said that while Klopp was undecided over whether to send the striker out for another loan stint, those performances persuaded the manager to keep him at Anfield for now. The question is, where does he fit in?
 
Star Striker
With Klopp preferring the lone centre-forward, Daniel Sturridge faces the prospect of having to displace one of the front three, which includes last season's Golden Boot winner. Mohamed Salah, who finished his first campaign in a Liverpool shirt with 32 goals in 36 league games plus a further twelve in cup competitions.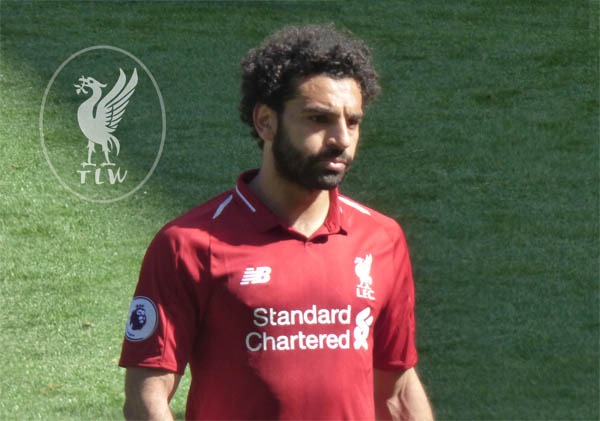 That's not a tally that will get a player dropped and if Salah comes close to maintaining that ratio, Sturridge will have to try and dislodge either Roberto Firmino (Klopp's favourite) or Sadio Mane, who although less prolific than Salah and Firmino, is vital to how Liverpool play.
 
Sturridge may find himself used only as cover in the way that Danny Ings was in 2017/18. That would potentially involve starts in the league due to possible injury or suspension and an occasional run out in minor competitions - most probably the EFL Cup.
 
The manager seems unlikely to abandon his playing style, particularly when there is plenty of scoring support behind the lone front man. Mo Salah's 32 strikes contributed to a healthy tally of 84 in the league and that made Liverpool the second highest scorers in the division last season. Of those 84, Firmino provided 15 in 37 games, while Mane chipped in with ten.
 
Part of the problem for Sturridge lies in the fact that Liverpool have no real concerns at the top of the pitch. The issue over the summer was to find a reliable keeper who would replace the error-prone duo of Simon Mignolet and Loris Karius and with the arrival of Alisson, Klopp will hope this question has been solved.
 
Career Defining
After such a miserable period with injury, Daniel Sturridge faces a pivotal season at Anfield and the big question is whether he can stay fit enough to play a role in a Liverpool shirt once again. It may be that his ultimate future lies elsewhere, particularly if the striker still harbours international ambitions.
 
It's a very uncertain time but at least those pre-season performances were positive ones and fans were delighted to see the player get off the mark against West Ham in what could be a career-defining campaign for the once-prolific centre-forward.