Liverpool have a feel-good factor at the start of the new campaign, with four straight wins strengthening the belief that the club can challenge for the Premier League title this term.
 
Moves for Naby Keita, Fabinho and Alisson appear to have given Jurgen Klopp the additional quality to his squad to bridge the gap to Manchester City at the top of the table.
The success of the team last season in their drive to the Champions League final brought about huge optimism of a return to the glory days, although it has not quite been reflected commercially in terms of shirt sales.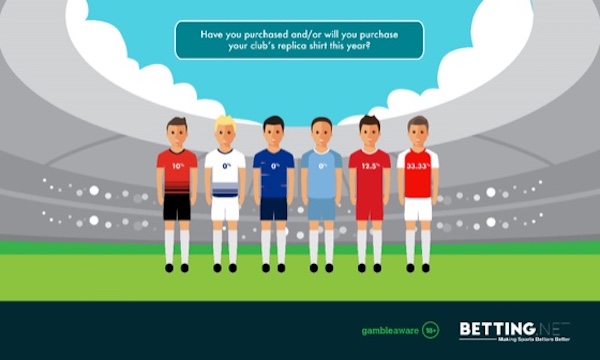 A study by Betting.net has discovered that only 12.5% of supporters that participated in their survey bought the club's new replica shirt for the 2018/19 season, with 87.5% not opting against it. Shirt sales are not the pivotal financial foundation of old due to the increase in television revenue in the Premier League, which will only rise in the future as other publishers attempt to break into the market.
 
However, the moves of Cristiano Ronaldo to Juventus last season along with Neymar's switch to Paris-Saint Germain have proven that players can potentially pay their own transfer fees due to their popularity. Juventus sold 520,000 shirts within 24 hours of the Portuguese's move to the Serie A outfit, which allowed the team to recoup over half of the €99m paid for the forward. 
Liverpool were one of the few Premier League clubs to invest heavily over the summer. The sale of Philippe Coutinho to Barcelona helped bankroll a portion of those transfers. However, they cannot afford to keep selling key assets to become a powerhouse in domestic and European football. Television money can pay off the wage bill, but Liverpool's fanbase could be the tool that allows them to keep signing big names using the example of Ronaldo and Neymar in the future.