Footballers are like magnets for beauties. Who are they, these gorgeous girls who support the Reds and inspire them to push harder on the pitch? Meet the prettiest WAGs of FC Liverpool players.
Perrie Edwards (Alex Oxlade-Chamberlain)
Liverpool midfielder's girlfriend is a popular British singer and a member of the band Little Mix. She's also the winner of the eighth season of The X Factor in Britain. The cutie used to date the ex-lead singer of One Direction Zayn Malik for a long time, and the two were even going to get married, but in August 2015, the couple unexpectedly broke up. Now Edwards is with Oxlade-Chamberlain.
Larissa Pereira (Roberto Firmino)
The world met Larissa Pereira after the Hoffenheim forward Roberto Firmino's transfer to Liverpool. The Brazilian met his future wife at a nightclub a few years ago. A year after they met, the couple already had a daughter.
Rachel Roberts (Andrew Robertson)
Robertson has a lot of stuff to do away from the pitch, as he's now a proud father of a son his girlfriend Rachel Roberts gave him the best present ever – a son who's now just one year old. The Liverpool left-back regularly shares his happiness with his fans on Instagram, posting pictures of Rachel and his son.
Rachel runs an online shop selling dancewear and leotards.
Lilia Granadilla (Alberto Moreno)
Alberto's pretty WAG is from Seville, Spain. If you take a peek into Lilia's Twitter, you'll see that the couple is together 24/7. No matter what event Alberto attends, his girlfriend is always by his side. And that's not
surprising, as Granadilla is his encouragement and support.
Carla Howe (Nathaniel Klein)
The next spot on our list goes to Carla, a popular Playboy model and aspiring actress who got on the cover of the famous magazine at 18. That's the kind of girl you expect to find when browsing a European dating site.
The football world has long been familiar with this beauty, not only because of her career. Carla dated Mario Balotelli, Patrice Evra, Juan Cuadrado, and Ashley Cole. But now Karla has settled down, and she's building a serious relationship with the Liverpool defender.
Anita Lovren (Dejan Lovren)
Lovren married Anita in 2012, and since then, their family ship has hit a few rocks. In 2015, the couple split up briefly, but after the two returned to England they decided to try again.
Natalia Becker (Alisson Becker)
Becker doesn't like to talk about his personal life much, so his relationship with the Brazilian girl was not well publicised. As it turned out, Becker met Natalia when they were both teenagers. They lived next door and went to the same school. They started as friends, and later their relationship grew into a romantic one.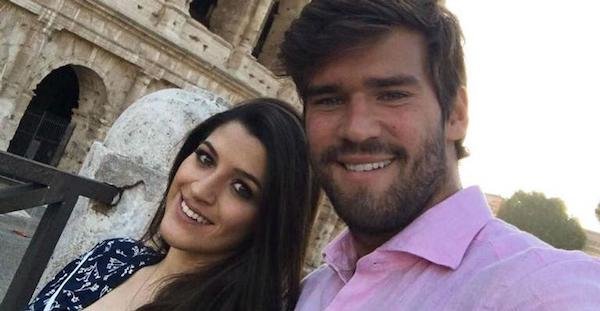 Magee Salah (Mohamed Salah)
Little is known about the companion of the 26-year-old striker. Magee doesn't have an Instagram account and rarely appears in public. All we know is that Mohamed and Magee got married on December 17, 2013,
and she gave birth to the couple's first child in 2014.
Amy Fletcher (James Milner)
James and Amy have been together for a very, very long time. Milner hadn't even become a professional player by the time he met Amy. The couple already has kids.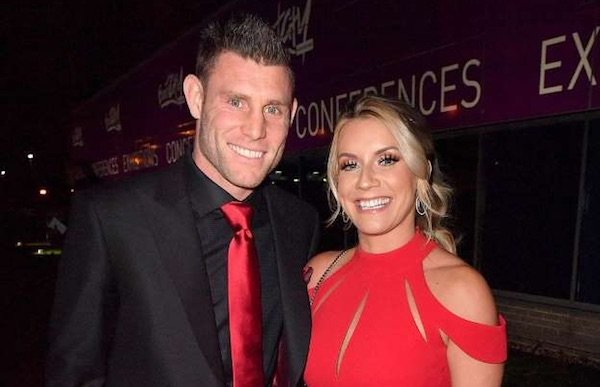 Emily Jubb (Adam Lallana)
And the silver goes to Emily Jubb, the wife of the Liverpool midfielder. Like Milner and Fletcher, the two have been dating for years.
Rebecca Burnett (Jordan Henderson)
Just like Becker, Henderson keeps his relationship with his wife Rebecca a secret. The two met each other back in their school years. Before getting married in 2014, Henderson and Burnett dated for a few years. Rebecca tries not to miss any game, supporting her loved one.