As it turns out, Tommy Smith's bullet header in the 1977 European Cup Final wasn't to mark the end of his career, as Barry Davies famously declared in commentary.
 
Smith played on at Anfield for another year, but at the time most felt that this would be his Liverpool swansong and it looked like a Roy of the Rovers style ending.
 
Terry McDermott had given the Reds the lead against Borrussia Moenchengladbach, but a stunning strike from the Dane Alan Simonsen had levelled things up in the second half. Liverpool were wobbling and needed Ray Clemence to keep the Germans at bay. Then came Smith's moment.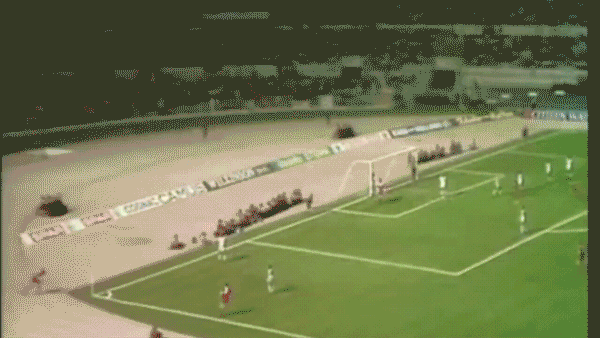 The following extract is taken from Tommy's first autobiography, entitled Tommy Smith: I Did it the Hard Way.
 
Quote

Then we got this corner.... 
 
I was in the penalty box with Kevin and we had a word or two, mapping out what we might do - not a full board meeting or anything, because we both knew what we had to do, more or less.
 
Anyway, Steve Heighway drove this ball over - it's got to be the greatest cross I've ever seen, and at a perfect height. There's this German fellow between Kevin and me, not knowing whether to wait for Kevin to make a move or go with me - in the end their defence left me so much room it was untrue.
 
I'm not the fastest person in the world but I can steal a yard on anyone, and they just seemed to stand there like they were frozen, including the goalkeeper. So I went up and met the ball with my head, and as soon as I hit it I knew it was on target, but I still had visions of their giant goalkeeper plucking it out of the air.
 
Next thing is - he's picking it out the back of the net! That just has to be the greatest feeling I've ever had in my whole life. I can count the number of goals I've scored with my head on the fingers of one hand and I've certainly never caught one like that - I tell you, it looks better every time I see it!"
 
Even Tommy himself thought it might have been his last game for the club, but he was still here the following season and had a big part to play. He appeared in 34 games in all competitions, but was cruelly robbed of an appearance in another European Cup final when a DIY accident at home cost him a place in the team that beat Bruges at Wembley to retain the trophy.
 
As disappointing as that must have been, at least he had the memory of that header to ease the pain.