This isn't simply a case of picking our five best ever players and putting them in the current side. I mean, there seems little point in replacing Suarez and Sturridge with Dalglish and Rush when the 'SAS' are the best players in the team and there are weaker areas in need of bolstering *cough* DEFENCE! *cough*. So the selection policy for this was based around which five players would improve this current team the most.
Given that the attack are scoring at a club record rate, that area only needed some slight fine tuning. The defence and midfield on the other hand can quite easily be improved upon, In fact, I could quite justifiably pick a keeper and an entirely new back four, but where's the fun in that? So without further a do, here's my five former Reds that would most improve Brendan Rodgers' current team.
---
Pick One - John Barnes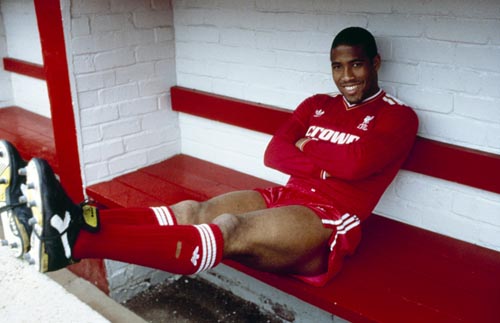 Sorry Raheem, you're doing great and all, but when it comes to Jamaican born LFC wingers you're going to have to take a back seat to this man. For me, John Barnes would get in any team, any place, any era, and he was comfortably the first name that sprung to mind when I thought of doing this. In fact, when I posed the question to a few mates, he made every one of their lists too.
The man was just phenomenal and if he was playing in the modern era where players are given so much more protection, he'd be up there with the very best of them. Digger would be perfect in this current side, he could play anywhere across that front three and he'd be unstoppable wherever he lined up. Sturridge and Suarez would both benefit greatly from the presence of Barnes, and he'd also bring with him a guarantee of 20 goals a season. If you could transport a 25 year old Barnes into the modern game, the only one who'd have a chance of stopping him being named footballer of the year is Suarez.
---
Pick Two - Steve Nicol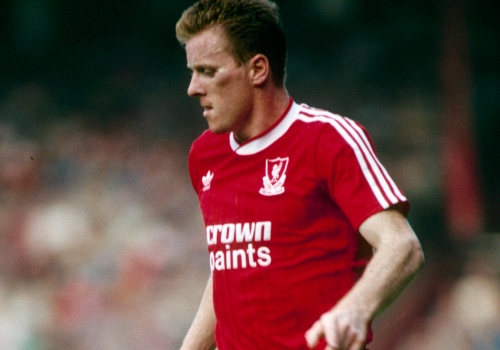 Arguably the best full back we've had and equally as comfortable on either flank. As with Barnes, he made the list of everybody I asked too.
A player such as Steve Nicol would be worth his weight in gold these days. He scored goals, he made goals, he ran up and down that line all day and he was a top defender too. He could use both feet, he was good in the air, he could pass, he could cross, he could finish… Stevie Nicol did it all and Brendan Rodgers would no doubt love to have a player like him at his disposal. He's the player Glen Johnson should be but sadly isn't.
---
Pick Three - Jamie Carragher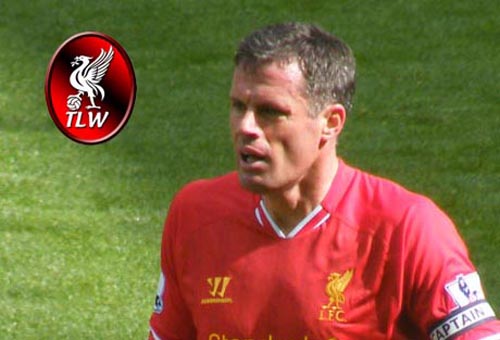 We have some good centre halves in the current squad, but we don't have a natural leader or talker and it shows. The difference in the backline last season when Carragher was restored to it was there for all to see, and it's been apparent this year in his absence too as the Reds have leaked far more goals than they should have.
The leadership and defensive qualities an 'in his prime Jamie Carragher' would provide would be invaluable to this team, and I'd partner him with Sakho as on paper that pairing looks to have everything. I've gone for Carra over a Tommy Smith or an Alan Hansen for example on the basis that 1) I saw more of him and 2) he played in the Premier League era and faced a much higher calibre of opposing striker week in week out and is therefore used to the demands of the modern game.
---
Pick Four - Graeme Souness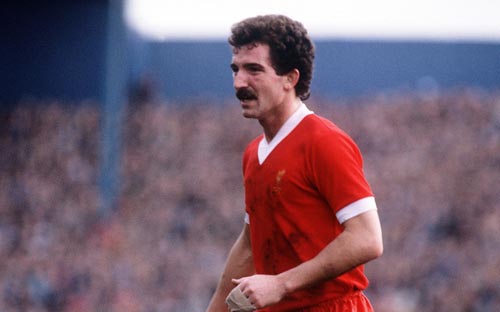 I'd leave Steven Gerrard where he is, playing the 'controlling role, and I'd stick Souness in there slightly ahead of him.
Souey was a little before my time (I saw him play but I was too young to remember much) but it seems that everyone who grew up in that era believes he's the best midfielder we've ever had, so this is an easy choice really. There hasn't been a Liverpool team in history that wouldn't been better off with Graeme Souness in it. Him alongside Gerrard is mouth watering, even with Stevie now getting on in years. With Coutinho/Hendo playing just ahead of them, that's a great combination of silk and steel.
---
Pick Five - Emlyn Hughes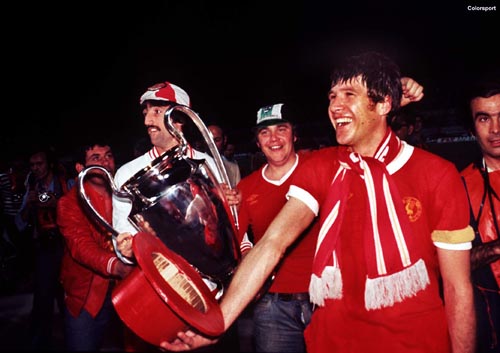 I struggled desperately with this one. Initially it was Alan Hansen, then it was Rob Jones and I also briefly changed it to Ray Clemence, but after a chat with my dad I opted for the late, great 'Crazy Horse'. Aside from Craig Johnston and Roger Hunt, Emlyn is probably my arl fella's favourite player and Shankly thought the world of him too.
Hughes was a winner, he'd run all day and those who watched him all seem to idolise him. He'd either play left back or maybe he'd partner Carra in the middle. Emlyn would be worth bringing in even if it was only to wind the Blues up when we win the title this year. Liverpool are magic, Everton are tragic la la la la
Dave Usher