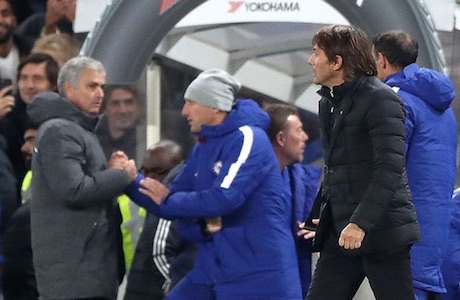 Most of the interesting games were on the Sunday but Saturday wasn't lacking in entertainment. The best game came at the stadium formerly known as the Britannia where Leicester and Stoke went at it hammer and tong.

Iborra blasted in a loose ball to give Leicester the lead and they should have been at least three up before Shaqiri equalised. Nice finish from him, but Schmeichel made it easy for him by diving the wrong way. Poor that, it was obvious where Shaqiri was going to put it as his hips don't lie.

Mahrez - who was terrific - put Leicester ahead once more but Crouchy came off the bench to thump in an equaliser with his head. Have I mentioned before how much I love Peter Crouch? I have? Oh well, I'll say it again anyway. I fucking love Peter Crouch.
He said afterwards he wants to play until he's 40. This role he's playing, where he comes on for the last 20 minutes, I reckon he can play until he's 50. He was never quick and unlike most of us he's not having to battle to keep his weight down as he gets older, probably because of the ciggies.

Bobby Madley was replaced by Jon Moss during the game. That's like turning on the car radio and hearing an Ed Sheeran song on, immediately switching to another station only to hear a different fucking Ed Sheeran song.



This is just a teaser, click here to view the full article
Please note that PL Round Ups are only available to website subscribers. Subscriptions cost just £2 a month (you need to register first) and can be purchased here. If you are not currently registered on the site, sign up for free and receive a FREE no obligation trial subscription, which gives you access to all the members only content for THREE MONTHS.