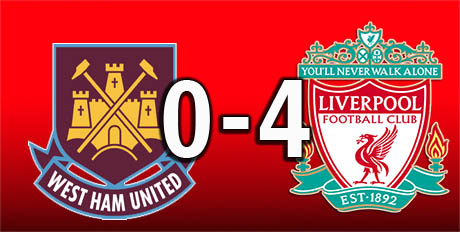 One down one to go then. This was supposed to be the more difficult of the two but I always felt more confident about us winning this than I do about next week. I didn't think it would be as comfortable as it turned out, but we've been picking up wins regularly on our travels so this game worried me far less than the idea of facing an ultra defensive, pressure free Boro at home next week.
Still, more of what we saw in this game and we should be fine. It was the most fluid we've looked in weeks and Firmino being ruled out actually worked to our advantage I think, simply because it forced Klopp into shaking things up. Had the Brazilian been fit we'd probably have seen more of the same, but a change was desperately needed as we've looked stale and predictable ever since Mané went down.
I like the diamond formation, always have, and I think it suits both Origi and Sturridge, especially when they play together. Neither one of them is particularly adept at playing in the middle of the three, but by going with this set up Klopp allowed both of them to play to their strengths.

I always think back to that demolition job on Southampton last season and wonder why we haven't seen this system more often. Then I remember that fucking Sturridge is hardly ever available, and that's why. Still, even without Sturridge it would still have been worth a look I reckon. I wouldn't change anything next week, regardless of whether Firmino is available or not.
I'm not kidding myself, I'm fully aware that West Ham were decimated by injury and didn't look particularly arsed, but half the teams we've played recently have had nothing to play for but it didn't stop us making painfully hard work of it. This was the easiest game we've had since the derby and I'd say a lot of it was due to the formation, and also that we were able to get Sturridge on the pitch at long last.
Let's make no bones about it, he's still fucking brilliant on the odd occasions he's willing/able to get out there. His last start in the league was against Sunderland the day after New Year and he was class that day too. His clever movement pulled West Ham's defenders all over the place and he took his goal with the kind of composure and class that nobody else in the squad possesses.
Did anyone think even for a split second he was going to miss that? Honestly, as soon as I saw he was through I knew it was a goal. If I had to put money on any one player in the league in that situation, it would be between him and Hazard.


This is just a teaser, click here to view the full report
Please note that Match Reports are only available to website subscribers. Subscriptions cost just £2 a month (you need to register first) and can be purchased here. If you are not currently registered on the site, sign up for free and receive a FREE no obligation trial subscription, which gives you access to all the members only content for THREE MONTHS.