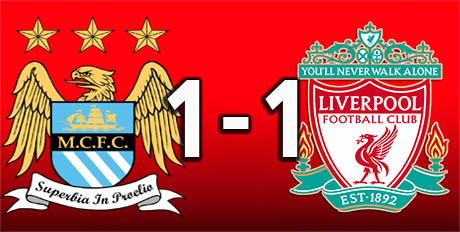 We could have won, we could have lost, the draw was about right and there was more to be pleased than displeased with. It almost feels as though these games against the top sides are largely irrelevant to us though; it's what we do in the other games that will determine who we are. Being unbeaten against the rest of the top six is certainly an encouraging base to build upon though.
We've got nine games left and on paper it's a much easier run in than any of our rivals have (especially United). That means nothing to us though, does it? Not with this weird team. Let's see how we do at West Brom and Stoke in the next few weeks. Those are the real tests for these players as games like this are a walk in the park to them.
City had to play really well to get a point, prompting Guardiola to describe it as his proudest day in management or something. Steady on, getting a draw against us is hardly justification to be running around like a dog with two dicks. Some teams would be quite disappointed with that. They aren't hard to find, just look in the bottom six. The likes of City, Spurs and Arsenal know how tough it is to play against Klopp' team though. Chelsea too, to a lesser degree.
It's not a big deal for United because they don't play with the mentality of a top team, they're basically Middlesbrough with better players. For teams that want to play attractive, attacking football, however, we're an absolute nightmare, which is probably why Guardiola was so pleased with the point.
This is just a teaser, click here to view the full report
Please note that Match Reports are only available to website subscribers. Subscriptions cost just £2 a month (you need to register first) and can be purchased here. If you are not currently registered on the site, sign up for free and receive a FREE no obligation trial subscription, which gives you access to all the members only content for THREE MONTHS.