Follow TLW
Follow @theliverpoolway





0
Riise opens up on golf club incident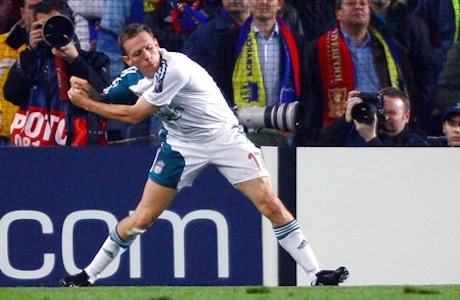 John Arne Riise has finally given his version of events regarding the infamous "golf club incident" in 2007.

Craig Bellamy attacked the Norwegian with a golf club as he lay in bed following a 'team bonding session' in Portugal ahead of a Champions League clash in Barcelona, an incident which the Welshman now regrets and described in his autobiography as "pathetic" and "stupidity of the highest level".

Until now, Riise has kept his own council about it, but this week he opened up and explained what went down.

"We were allowed to go out on a team dinner on the last night and I remember Rafa Benitez told us we could have one beer. Some had more than one....." he said.

"We had a private room in a karaoke bar. Bellamy kept saying: 'Ginge is going up to sing'. I said: 'No, I'm not singing. I can do a lot of things but singing is not one of them'. Bellamy wouldn't leave it. I kept saying: 'No, no, no', but he kept on annoying me.

"When he grabbed the microphone and said again: 'Ginge, is coming up to sing', I went up to his face and told him clearly I wouldn't be and to stop it. I left and went back to my room. I was rooming with Daniel Agger. When I heard the key in the door I thought it was Dan coming back but then the lights went on. Next thing I saw was a golf club smashing me on my backside.

"I jumped out of bed and was stood in my underwear while Bellamy was there shouting. He just said: '9am tomorrow outside my room'. I got there for 8.45am and waited until 9.10am but there was no sign of him.

"At breakfast all the boys were laughing and when Bellamy walked in they were clapping. Of course I thought about reacting. But in the end I just left it. Why? I'm not a fighter. Also I was worried if I did react badly it could be the end of my Liverpool career."

The story had a happy ending though as, incredibly, both players got on the scoresheet as the Reds won in Camp Nou with the kind of shock result that no doubt messed up many football accumulators, with Bellamy celebrating his goal by swinging an imaginary golf club.

Perhaps Kloppo should order Christian Benteke to take a six iron to Alberto Moreno ahead of tonight's semi final with Stoke?