Follow TLW
Follow @theliverpoolway





0
"Is it essential that we strengthen in January, and if so what do we need?"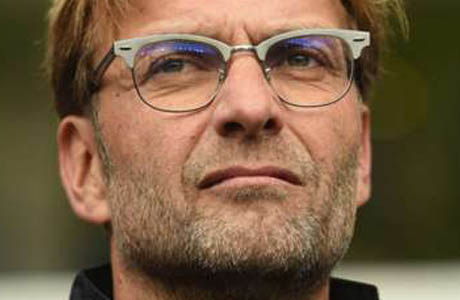 There's a line of thinking that you should never go food shopping when you are hungry, as your brain is all out of kilter and you'll end up buying enough food to stock a local farmers' market.
I'm tending towards thinking that the same should be said about looking at possible transfers after that loss to Southampton; you'd end up bussing them into Melwood by the dozen.
There is no doubt that after a couple of weeks of fun and partying Liverpool have a bad case of the post-Xmas January blues, but going out and having a big retail therapy splurge in the sales isn't always the sensible solution.
There's a strong case to be made that ever since the injury of Coutinho, and the knock-on effect of Firmino moving from being the front man, Liverpool have been struggling for rhythm and fluency. Results have papered over that fact but it is now catching up with Jurgen Klopp's men. With the losses of Henderson, Matip and, more recently, Sadio Mane, many are starting to feel that the squad's quality isn't quite as deep as they had imagined earlier in the season.
A couple of additions at this crucial stage may well pep up the team's performances but they will have to be the result of joined up thinking if they are not to be regretted.
The best option would surely be to attempt to bring in summer targets slightly earlier, with Christian Pulisic and, the widely sought after, Mahmoud Dahoud being stand out candidates. The success of this Liverpool side has come through the effectiveness of the system and any signing that is made now is unlikely to push any of that well drilled first eleven out of the side, when available.
Klopp is unlikely to be looking for short term fixes when he will be aware that by the start of February he could have reduced fixtures and more of his key players back again, but if he can bring in some of his long-term targets half a season earlier than planned then I'm sure he'll be keen to do so.
The club will be in no rush to pay over the odds for the targets but there is definitely the incentive to loosen the purse strings a little, with such a competitive battle for the Champions League places there could be a significant financial reward for strengthening the squad.
We could get to the end of a sunny February and realise that we went and bought an umbrella we didn't use, but given that we'll be needing one at some stage it'd be a shame to be soaked to the skin in May and regretting our decision to chance it.
Stu Montagu
@SimianJustice
There's no doubt that the January market is more complex than the summer but there are players available should you wish to strengthen.

There's also plenty of evidence close to home which suggests that it's an effective time to make additions; the 2012/13 season dramatically improved after the signings of Coutinho and Sturridge for instance and we also signed a certain buck-toothed genius in January 2011.

Whether you need to strengthen or not is generally dictated by how your season is going. As it stands we are surprisingly (to me at least) in the middle of a title challenge and it would send out a strong message if the club were to make one or two top class additions ahead of the run-in. It would also provide a boost to the existing squad.

There have been some signs recently that the squad is not quite good enough to absorb the impact of losing key players too. The loss of Coutinho, Mane, Matip and Henderson has resulted in a slight deterioration in performances, with their replacements unable to produce the same football as consistently.

The disappointing performance against Plymouth showed that the young players in reserve still have much to learn and therefore can't realistically be expected to have a big impact in the Premier League, especially when chasing the trophy and with all the pressure that brings.

The loss of Mane has been known for some time so I find it extremely frustrating that we have not planned ahead to ensure that a similar replacement has been signed, especially considering the attributes that he brings to the team and the fact that he's our top scorer. Mane's ability to run in behind has been a feature of our season and we have no other player capable of replicating it.

It'll therefore come as no surprise that a player in Mane's mould would be the top of my shopping list, followed closely by an energetic player capable of playing in any of the three midfield positions. If a Mane clone is not available for whatever reason then i'd like to see any kind of match winner in the forward line.

I like Klopp's attitude towards transfers in general but there's a time to be bold and that time is now.

Ian Brown
@redbrowny



It's never been more essential that we make a signing or two, because if we don't I have a genuine fear that our excellent first half of the campaign will be wasted and January will prove to be a month of frustration as our season comes off the rails and we don't sign anyone whilst so well placed.

Five points is a significant gap but all it takes is for Chelsea to screw two games up and we can overtake them. Unfortunately at the moment it feels like we are the ones who will screw up. We look tired and our squad is not of the requisite quality in my opinion to maintain a title challenge and compete in two cups.

Given the way we play it isn't surprising there are tired legs and minds. I know we aren't in Europe but I think that's a red herring because we play with such intensity. When you take that away from us, we are painfully ordinary. When we play with everything we have we are one of the most intimidating teams in the league but that frankly knackers the players out.

The insipid, awful display at Southampton had been coming as far as I'm concerned and it's no surprise we had a lack of cutting edge given Mané's absence. Even he is erratic at times but he carries a threat in every game. What annoys me more is that we have known he is going to The African Cup of Jobbers™ since August and what do we have in reserve? Absolutely nothing.

We need them to plug other gaps in the team. Lallana has played wide twice in the last two weeks despite being in fantastic form in the midfield three. Origi had been starting every game because of Coutinho's absence. Firmino has been shunted out wide to the massive detriment of his form. Sturridge is a shadow of the player he once was and has an attitude to accompany it. The bench has been padded out by the young lads from the Academy which I wouldn't mind but not in the middle of such a good season.

And despite all this, we are in a title hunt. This is despite our transfer policy, not because of it. I admire Klopp's desire to coach improvement and he has done that in spades with players like Lallana and Lovren. I am pleased to see the likes of Woodburn and Alexander-Arnold come through from the Academy as it is long overdue. But he needs to swallow his pride, look at his team and back them up.

We need another striker/forward, some more goal threat because the sad fact is you can't depend on Sturridge anymore. Our owners love a cheap deal and goalscorers aren't cheap so you can probably rule it out. The Americans will probably be happy to make another profit this window in fact.

Not many teams want to sell goalscorers in January but with the right ambition (herein lies the problem with the parasite owners) you can get a Suarez or a Sturridge. You just have to pay what the other team wants – something we are very, very reticent to do as that doesn't look good on a spreadsheet.

I'm not saying signing a striker of requisite quality is easy – but if you want to do it enough, it can be done. Do we want to do it enough? I am far from convinced.

While we're at it, if you believe what you read and hear a deal for Dahoud is already done for the summer. He's in and out of their team – why not pay a bit more and get him in now? I think we really drop off if one of Henderson, Lallana or Wijnaldum don't play. He's supposedly a player of some promise who is good on the ball and likes a pass. He would be a better option than the defensive minded Lucas or the off the boil Can.

I don't think we'll sign anyone though, unfortunately, and if we don't there will be some severe frustration in the terraces because currently we have as good a chance as anyone to win the league. It's just a question of ambition and that isn't something our owners have. But Klopp will also be culpable as well – you can only improve your tools so much before you need to buy some more.

Dan Thomas
@TLW1Dan