Follow TLW
Follow @theliverpoolway





0
Bunch of 5s: Things I want to see against West Brom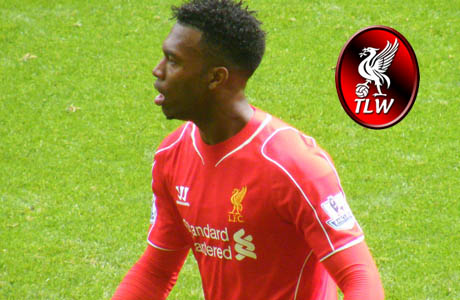 Daniel F'in Sturridge

It's gone beyond a joke now. Players have come back from knee surgery quicker than this. When it happened we were told 2-3 weeks and he was expected to be ok for the derby. If he doesn't play this weekend against West Brom that will mean that by the time he does return (presumably against QPR in a fortnight) he'll have missed 6 weeks. Come on!

As usual, he's taking longer than expected to recover and based on what I'm told it's because he won't play unless he's 100%. Sorry Daniel, but we need you and even if you're only 80% that's good enough for us. Man up and get out there like you did at the start of last season when Suarez was banned. You could hardly run then but you still got three in three and we picked up nine points.

I doubt if there's another player in the squad who wouldn't already be back out there by now and I'm extremely disappointed in him. Sorry if that sounds harsh, but having to watch us play the way we've been playing will do that. If I was Sturridge watching this garbage I'd be wanting to get out there on one leg just to help the team out. Yet another reason I miss Suarez, injuries never kept him out of games. Of course you have to balance that out by saying Sturridge has never missed games for biting anybody…
More of the same from Lallana

The attacking players brought in over the summer have all struggled so far, with Lallana looking like he is the one exception. He was decent when he came off the bench against West Ham a fortnight ago, he was good against Boro a few days later and he was really good last week against Everton. There's a pattern there; he's getting better as he gets more match fitness after missing pre-season. Who'd have thunk it eh?

Lallana is a quality footballer and the only question is what role will get the best out of him. For me it has to be central, either as a '10' or as one of the midfield three. We need to be more creative and a lot of that responsibility rests on his shoulders now that he's fully fit.

More shots at goal

We're not creating enough chances and often when we do manage to work an opening we don't shoot (yes Markovic, I'm looking at you here). Balotelli isn't afraid to shoot of course, but too often he's doing it from 40 yards out, like some kind of bulked up Djibril Cisse.
That said, I'm more than happy to see Balotelli shooting as it's probably his biggest strength, I'd just like to see him doing it from inside the penalty area once in a while.

Disclaimer; the 'more shooting' request does not apply to Philippe Coutinho. Less is more as far as he is concerned.

A goal for Rickie

The dream is fast becoming a nightmare for Lambert. He's failed to score, he's not played well (albeit in limited opportunities), the team are floundering in 14th spot and the club he left behind are riding high in second place in the table. Some fairy tale eh?
It's almost becoming painful to watch now, Rickie needs a goal desperately to not only kick start his own Liverpool career, but to give everybody else a boost, fans included.

This was a 'feelgood' transfer story but so far this season there's been nothing for us - or Rickie - to 'feel good' about. If he sees any playing time against West Brom, I just hope it isn't another 10 minute desperation job as we chase the game.

And finally.... A WIN!!!

Of course we always want to see a win, it goes without saying. But this one really is massive for us and failure to win is almost unthinkable, especially going into a two week international break when no doubt we'll lose even more players to injury. I don't care how we do it, we simply must find a way to win. Whether it's 6-5 or 1-0 doesn't matter.

It doesn't matter if we get battered for 90 minutes and win with our only effort on target either, at this moment in time the points are all that matters and we can worry about performances later. Look at the table, we're 14th and only just above the bottom three. We've lost half the games we've played, and it's not like the fixture list has been THAT difficult either. Just win Reds, just win.
Dave Usher
@theliverpoolway